A commemoration programme was organised for Rwandan students at EUL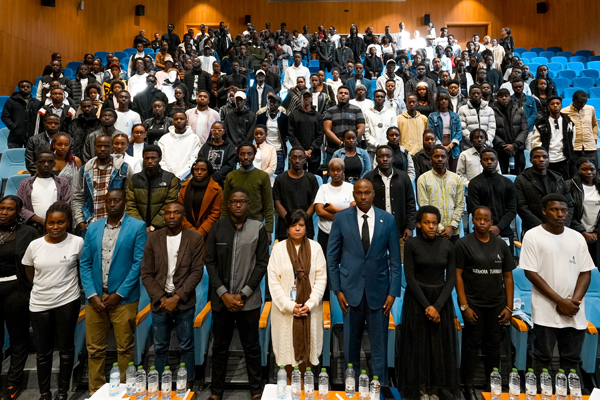 European University of Lefke (EUL) Social and Cultural Activities Centre's International Students Club and Rwandan Students Community organised a commemoration programme on the anniversary of the Rwandan Genocide.
Rwandan students from other universities studying in the TRNC also participated in the "Rwanda TUTSI Genocide Commemoration Ceremony", hosted by EUL.
In the commemoration programme held at EUL Law Faculty Conference Hall, messages bearing the meaning and importance of the day were given. In the commemoration programme, a video about the genocide was shown, and the students shared their thoughts about the genocide, read songs and poems, and made good wishes for the future.
The Rwandan guests who attended the commemoration programme organised by the EUL Rwanda Student Community expressed their gratitude to EUL for the invitation they received and the hospitality shown to them.