Buldanlıoğlu emphasized the Tourism Diversity of Lefke Region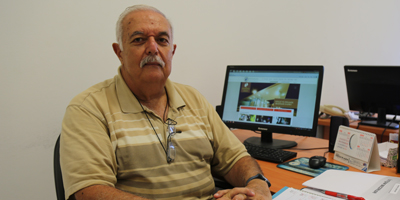 Nazmi Buldanlıoğlu, Academician of European University of Lefke School of Tourism & Hotel Management pointed out that World Tourism Day is an important day in which the Tourism Professionals and Tourism Sector gain more importance and made some statements on the diversity of tourism that can be conducted within the Lefke region, on the occasion of "World Tourism Day".
Buldanlıoğlu stated that the matter of tourism is an important concept for both T.R.N.C and Lefke that should be paid attention and added that eco-tourism has a suitable potential for the region considering the diversity of tourism in Lefke and its region. Buldanlıoğlu stated that Eco tourism is very important in terms of protecting the environment and cultural values, adhering to the principle of sustainability of natural environment, keeping local cultures alive and also in terms of economic and tourism mobility in the region.
Buldanlıoğlu emphasized that alternative tourism types such as hostels, special interest tourism can be conducted in Lefke region without harming natural and historical assets and added that in this concept the activities of Lefke which has official membership certificate of CITTASLOW since 2015, have an important meaning in the scope of eco-tourism as location.
Buldanlıoğlu said that, "In this context, it will be appropriate to mention briefly about the diversity of the new tourism products which we believe will have a say in the near future under the main headings of Eco, Agro and Alternative Tourism of Lefke Region". Buldanlıoğlu said that, in the context of agricultural tourism in the Lefke Region, under the title of Agro tourism, the production of botanical plants, citrus, cheese, milk, yogurt, paste, olives, olive oil, walnuts, dates are conducted and emphasized that alternative tourism types such as green tourism, nature-oriented tourism and conservative tourism can be made.
Buldanlıoğlu finally stated that, it is important to introduce the natural and historical beauties in the Lefke region in cooperation with all stakeholders in order to develop the planned and scheduled tourism in the Lefke Region.