"Colorful Touches" from EUL students to Gaziveren Kindergarten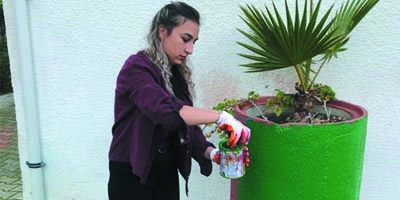 A social responsibility project called "Colorful Touches" was carried out by the students of    European University of Lefke (EUL) Dr. Fazıl Küçük Education Faculty Turkish Language Teaching Department.
The project carried out by EUL students Gülten Dilara Özşen, Nurcan Akdeniz and Merve Ganioğlu was made for Gaziveren Kindergarten.
EUL students who gave information about the project stated that the garden of Gaziveren Kindergarten was planned to be revitalized and to create a fun and enjoyable educational-play environment for children. EUL students, who said, "After going to Gaziveren Kindergarten, which is close to the area we live in, and getting permission, the school has been revitalized and beautified by examining the areas to be beautified and renewed, the areas are determined and the necessary materials are procured." They said they were very happy.