Armenian Question was Addressed at EUL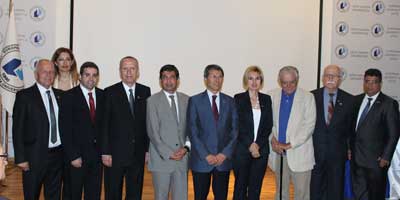 A conference titled "Evaluation of Armenian Question in terms of History, Politics, Sociology and International Law" was held with the cooperation of the Faculty of Law and the Law Club at EUL.
Prof. Dr. Sibel Özel, Faculty of Law, Marmara University; Prof. Dr. Yusuf Halaçoğlu, former President of Turkish Historical Society and Nationalist Movement Party (MHP) MP; Mehmet Perinçek, investigative writer; Pulat Tacar, retired ambassador; Advocate Hüseyin Özbek, Secretary General of Istanbul Bar Association; Assist. Prof. Dr. Mehmet Akif Poroy, Vice Dean of the Faculty of Law, EUL and Yakan Cumalıoğlu, President of Cyprus National Coordination Committee attended the conference which was held at EUL Rauf Raif Denktaş Conference Hall on 5 May 2014.