EUL academicians focused on the importance of lifelong learning in education.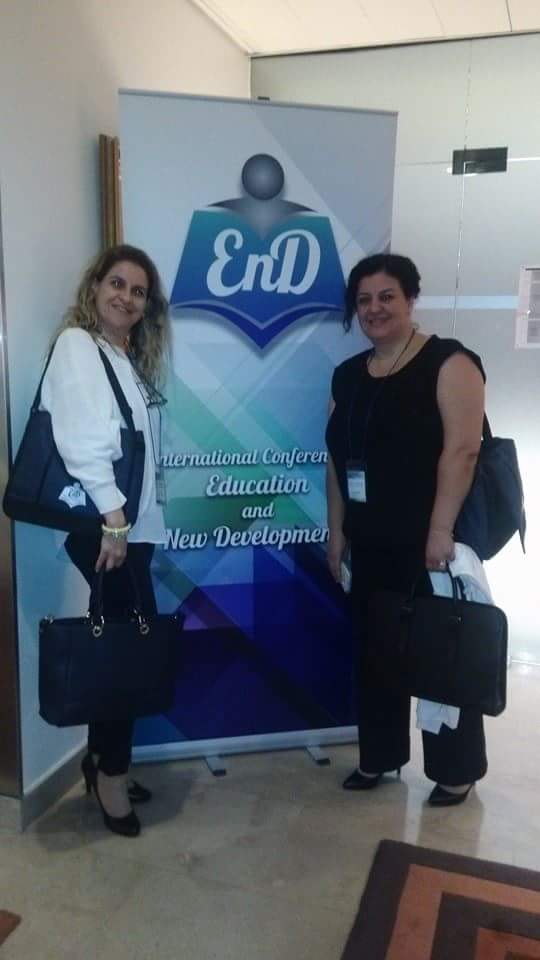 European University of Lefke (EUL), Faculty of Education (Dr. Fazıl Küçük) academicians Assist. Prof. Dr. Sibel Kaymakamoğlu and Assist. Prof. Dr. Çağda Kıvanç Çağanağa attended an international conference called "Education and New Developments" in Porto, Portuguese.  At the conference Kaymakamoğlu and Çağanağa presented a paper entitled "An Alternative Model to Professional Development in Multilingual EFL Classrooms: Cooperative Management & Residual Practice".
In their presentation Kaymakamoğlu and Çağanağa laid an emphasis on the professional development of the instructors in multilingual foreign language classes.  They stated that EUL's perception of education is to provide opportunities for the academicians to further their professional development and enable students that come from different geographies to gain the benefit of this educational development. The academicians said that the most important gain of the 20th century for the humankind is the development of information societies. The philosophy of lifelong learning is very significant for both the students' and the academicians' continuous development and learning.
Kaymakamoğlu and Çağanağa stated that cooperative management consists of teacher, student and director and the process of education occurs by the mutual interaction and communication of this trinity.  Kaymakamoğlu and Çağanağa identified teachers' residual practice as the development and the redesign of their teaching styles that they have gained from their own experiences in time. In their article, Kaymakamoğlu and Çağanağa raised the concepts of cooperative management in class and residual practice. They also claimed that these two concepts have had and will have a positive impact on the perception of education.