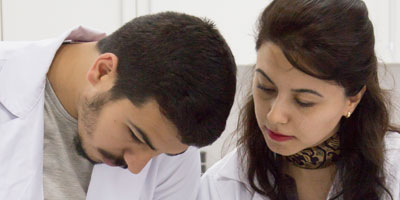 The Council of Higher Education of Turkey (YOK) Approved 13 new Departments
European University of Lefke continues to grow with ultimate speed whilst increasing student numbers, strengthening campus and laboratory infrastructure, investing in powerful academic staff, opening new Faculties & Schools, and programmes.
Within the last 3 years EUL has increased its student numbers from 3000 to 7000. It has become the fastest growing university of North Cyprus.
EUL will enter the new academic year with its new 13 YÖK approved programmes
The number of Programmes that were 58 in the year 2013, have increased to 123 for the academic year 2016 holding additional 13 programmes with the approval from The Council of Higher Education of Turkey (YÖK). EUL continues to increase education opportunity for programmes that are popular in demand for the past 3 years.
Programmes that will be offered for the first time in the Academic Year 2016-2017:
Faculty of Health Sciences: Nutrition and Dietetics (English)
Faculty of Arts and Sciences: Psychology (English)
Faculty of Communication Sciences: New Media and Journalism 
School of Health: Nursing (English)
School of Physical Education and Sports: Sports Management 
School of Health: Mouth and Teeth Health, Dental Prosthesis Technician, Electro-neurophysiology, Audiometry, Pathology Laboratory Technician, Perfusion Technics, Orthopaedic Prosthesis and Orthotics
Future candidates may obtain further information about EUL programmes and scholarships on EUL's official website at www.eul.edu.tr.