EUL students are learning their professional abilities by practicing in a fully-equipped laboratory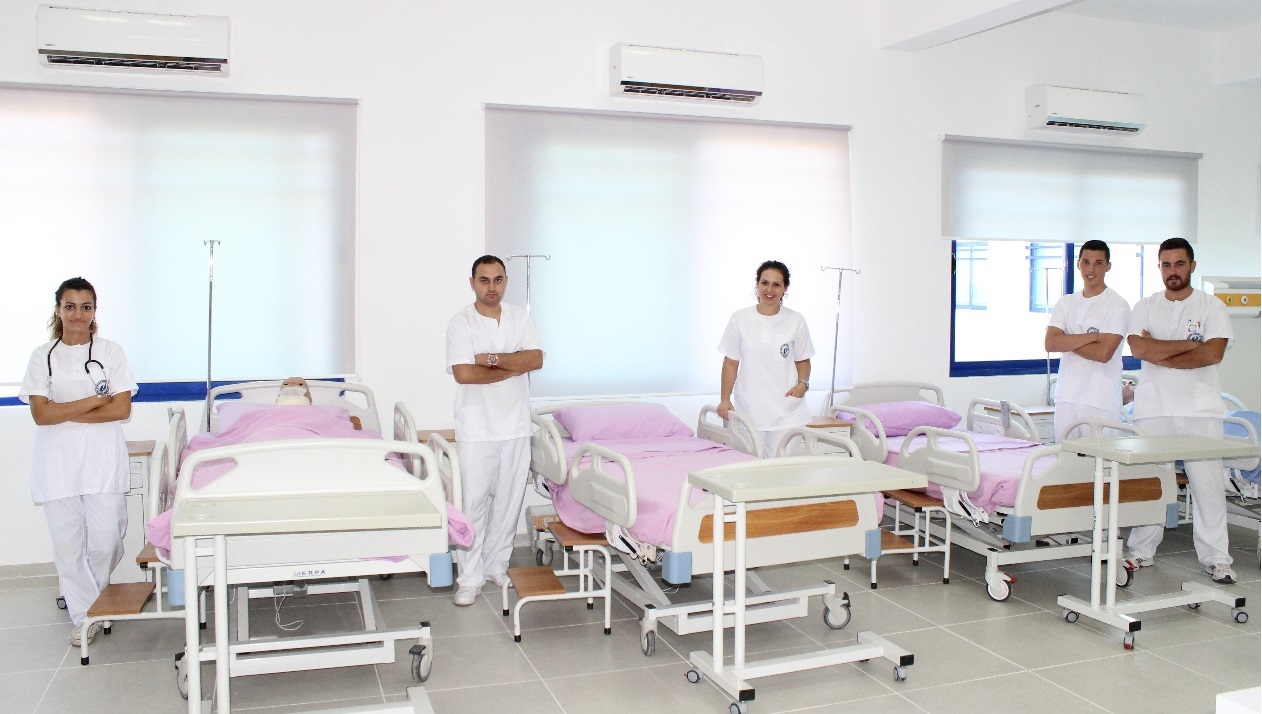 The Director of School of Health, Prof. Dr. Deniz Şelimen,who gave information about nursing and surgery laboratories, which are affiliated to European University of Lefke (EUL), School of Health, drew attention onto that nurses and surgery laboratories have a vital role in surgical intervention.
Nursing Laboratories
     Şelimen, who indicated that nursing is an applied science that serves for human being, she stated that professional skill laboratories are very important due to providing knowledge and practice competence to students in order to protect individual and public.  Şelimen put emphasis on the fact that well structuring the psychomotor education process based on ability, contributing to the usage of problem solving skill and students carrying skills that they learned in laboratories to praxis environment are very essential in professional skill laboratories, which provides contributions to students to combine theory and praxis together.
Şelimen, who put into the words that a patient room and an environment in which treatment maintenance services nursing are applied in laboratories, which were built in School of Health, are provided to students to use, she said: "Students who have just started nursing education are provided education in terms of understanding the occupation, providing services for patients in a more systematic, conscious and scientific manner."  Şelimen remarked that there are 5 modern hospital units, gynaecology and children disease praxis section, modern arm models, which has the appropriate characteristics similar to people's vein anatomic structure on which any type of  nursling practices can be done, artificial blood and models that can be filled with liquid suitable for intravenous injection and intravenous infusion practical education and equipment that can be used for caring take place in the nursing laboratories which were prepared so that students can experience the situations before clinic by creating patients' scenarios for the students.
Surgery Laboratories
Şelimen emphasized that surgery laboratories were designed according to the most similar model that reflects the real situation in order to help students to gain understanding of operation atmosphere before hospital praxis, gain insight about operation techniques and the sterilization and disinfection processes, to experience operation process similar to real situation and get training in that atmosphere.  Şelimen, who indicated that operation laboratories have also camera connection to nursing laboratories, explained that students are provided interactive praxis learning environment with having observed practices effectively and having question and answer session.