International Accreditation to EUL Faculty of Engineering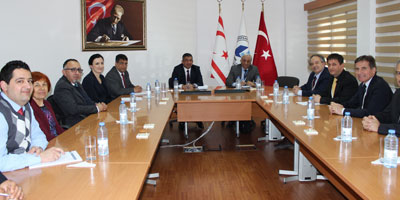 MÜDEK Approval to EUL
The departments of EUL Civil Engineering, Computer Engineering, and Electrical and Electronics Engineering have been accredited by the Association of Assessment and Accreditation for Engineering Education Programmes (MÜDEK).
MÜDEK, recognized for its national stance as quality assurance institution by the Council of Higher Education (YÖK) on accreditations of engineering programmes, have accredited three of EUL's Engineering programs in line with the quality of education assessment.
MÜDEK, which operates in order to contribute to the accumulation of education quality in various engineering programs through accreditation, assessment and information Works, is the permanent member of ENAEE (European Network for Accreditation of Engineering Education). MÜDEK is also an institution approved by ENAEE to issue European Accreditation of Engineering Programmes EUR-ACE label and conducts studies as the member of Washington Accord.
EUR-ACE label in EUL quality education
EUL was granted the MÜDEK Accreditation until 30 of September 2018 and as well was entitled for the EUR-ACE label, a certificate of auditing and quality for advance engineering programmes, following the successful completion of MÜDEK Accreditation processes. With the EUR-ACE label, the departments of Civil Engineering, Computer Engineering and Electrical & Electronics Engineering are approved to be in international quality and appointments. The graduates of the mentioned Engineering departments of EUL will have the international recognition due to the EUR-ACE label.