"Landscape Planning " book from the Landscape Architecture professor Assoc. Prof. Dr. Gülay Cetinkaya…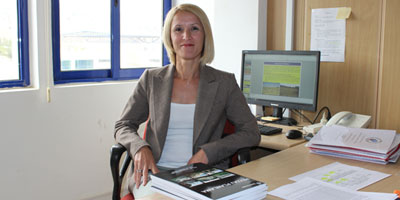 European University of Lefke's Faculty of Architecture, Landscape Architecture Department instructor Assoc. Prof. Dr.  Gulay Cetinkaya and Duzce University, Faculty of Forestry, Dean of Department of Landscape Architecture Assoc. Prof. Dr. Osman Uzun prepared and published "Landscape Planning " book.
The main objectives and solutions discussed in "Landscape Planning" book focuses on important issues such as landscape architects with their surveys and sustainability of projects; capacity of natural resources to sustain itself, the regeneration of damaged landscape; improvement of ecological systems and processes, and especially in urban areas, with the creation of a new landscape that contribute to a healthy and productive society.