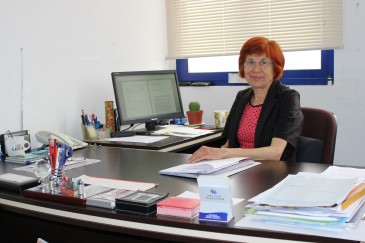 Prof. Dr. Ayşen Türkman, Dean of Faculty of Engineering, made a statement on the occasion of "World Environment Day, June 5".
Türkman stated that "June 5" was declared as the World Environment Day in order to emphasize the importance of environment issue due to the fact that the environmental problems have increased extremely in recent years and the first World Environment Summit was held in Stockholm on 5 June 1972.
Turkman who tried to draw attention to the environmental pollution said that the developed countries have already developed some projects, but as for the undeveloped countries, there aren't enough works concerned.
Turkman stated that there has been difficulties in sustaining natural sources in recent years and added that overconsumption of these sources makes sustainable development impossible.
She also said that, according to the "3rd Global Environment Report" issued by United Nations Environment Programme (UNEP), 1,1 billion people are deprived of potable water and 2,4 billion people cannot be provided with proper purification services.
Lastly, Turkman mentioned the things that each individual should commit themselves. She said that we all should,
-save energy
-collect waste batteries
-minimize the use of paper
-produce and use compound fertilizers at home
-keep the fact in mind that we have limited natural sources