"World Water Day Exhibition" held in EUL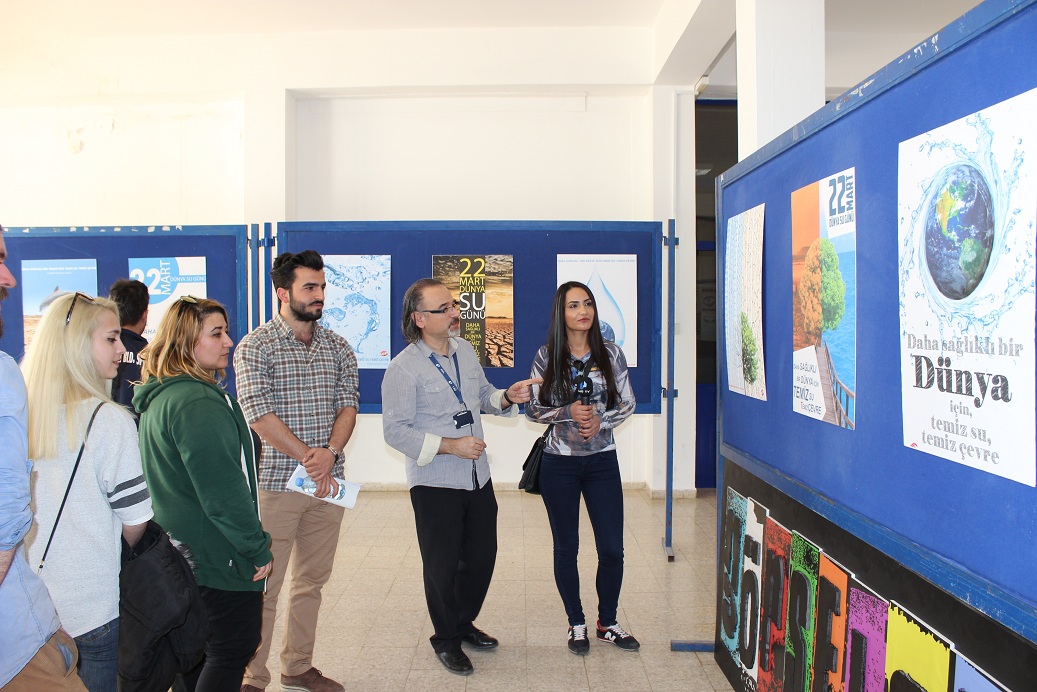 An exhibition has been made by Design Department of Faculty of Communication Science of European University of Lefke (EUL) because of "22 March World Water Day".
"22 March World Water Day" named poster exhibition has been made in 22th March 2016 at the entrance of Communication Science Faculty by the lead of the lecturers of Visual Communication Science Department.
An emphasis made on protection of the water sources
Visuals that reflects the importance of the water has been exhibited at the exhibition, which is based on the slogan "For a Healthier World, Clean Water, Clean Environment" to take attention to the clean water problem and the protection of the water sources. The exhibited works were made within the classes by the students of Visual Communication and Design Department of EUL and the works and exhibition were acclaimed by the visitors. The exhibition will continue until 25th March 2016.