EUL Academician Ataman made a statement on the occasion of the Disabled Day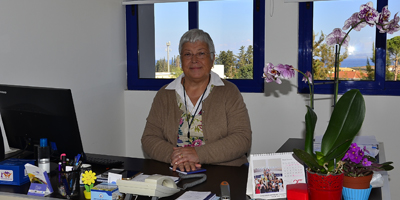 European University of Lefke (EUL) Special Education Teaching Department Head Prof. Dr. Ayşegül Ataman made a statement on the occasion of the "International Day of Persons with Disabilities".
Disability Day is an awareness day
"Disabled Day is a day of awareness that has been organized since 1976, but was officially declared in 1992 with the resolution 47/3 of the United Nations General Assembly and where the public's attention focuses on the problems of individuals affected by disability through conference events all over the world. It should not be interpreted as a celebration, "Ataman said, emphasizing that the individual's inability and disability due to the marginalizing situations imposed by the society should be handled not as a celebration but as a day of serious questioning.
Disabled individuals and their families are most affected during the Covid-19 pandemic
"As a result of the rapid increase in globalization, individuals and their families who were most affected by disability, especially during the Covid-19 pandemic, "said Ataman," In addition, natural disasters, regional wars, especially among children, unhealthy nutrition, education, housing, lack of care services, economic situations such as insufficiency cause an increase in the number of individuals with disabilities. "Among all children who were out of school during the pandemic, the interruption of the education of children affected by the disability created great problems for both children and their families." Ataman stated that although medical developments have reached a level that prevents a large part of congenital and hereditary causes, it has been observed that their marginalization against individuals who develop differently, which he thinks do not resemble the majority of individuals who make up the society, is at the top of the agenda with more definite limits rather than a decrease.
"Another issue that we have not focused on enough yet is that we cannot discuss the issue of employment of persons with disabilities, their transition to adult life, their right to live independently, marriage, and have children, and we cannot produce solutions. Ataman said that the issue of how individuals who are affected by inadequacy will benefit from all basic human rights remains like a star that is far from reaching ". torture, inhuman degrading treatment or punishment, etc. expressed that the rights are not realized enough.