EUL Academician Director gave advice to parents with the opening of schools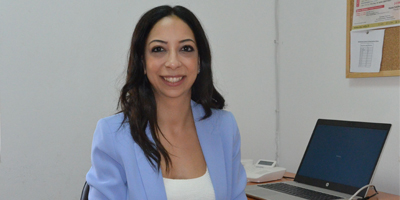 European University of Lefke (EUL) Department of Psychology Asst.Prof.Dr. Cemaliye Direktör gave advice to parents with the start of face-to-face education.
Direktör claimed that "the common point that all disciplines agree on is that every child should go to school. School is an educational field. However, education is not just a field in which academic skills such as Turkish, Mathematics and Science are acquired. For this reason, going to school is necessary and compulsory for psychosocial development rather than acquiring academic skills.  She also stated that children's different behaviours are more easily noticed in the school environment, so the family can help their child at an earlier period". She also stated that with the interruption of face-to-face education, children experienced a period when they did not know how to spend their time.
It helps children to express their thoughts freely in solving their problems
Direktör continued her words as follows; the children stayed at home with their families and spent the time, they should have spent with their peers, with their family members. Every individual in the house has had trouble with the violation of his own living space. Children's behaviour has changed. They began to exhibit the behaviours expected of younger children, as if they had forgotten the skills they had acquired before. Younger children spent more time with their parents, while older children wanted to act on their own and increase their rebellious attitude.
This resulted in frequent clashes at home. Parents, who constantly heard the word "I'm bored", couldn't get enough of their children. Therefore, the school should be opened, but how? Rules such as social distance between rows, masks, alternate breathing are necessary rules for physical health. However, children have suspended face-to-face education as of March 2020. With a concept called a pandemic, all their usual behaviours have changed.
Sharing toys with their friends has ended, hugs are prohibited, communication with the mask barrier is restricted. Unfortunately, anxiety, depression, lack of motivation and adjustment problems have increased. Schools are important areas to prevent them. In the first weeks of school, asking children how they feel and making them express their thoughts freely will help them to solve their problems. These questions must be asked in order to truly understand children. Similar problems can be encountered for children who go to school happily. It is very important not to ignore this and to listen to their concerns and try to understand them from their point of view. 
Instead of saying "our first day at school", children should be asked how they feel 
In the continuation of her statement, Direktör made recommendations for parents and she said; children have intense anxiety associated with the pandemic. Uncertainty creates anxiety. Many anxieties have exaggerated thought patterns, but these are difficult to discover and rationalize.
Our emotions tell us what we think. If I am anxious, I think I have an uncertain negative future expectation. If I feel anger, it means I have thoughts that I have been treated unfairly and/or blocked. I need to understand what my thinking is and evaluate it realistically. So, before I get tired of it, I have to discover myself so that I can understand the people better. We either live in the past and regret it, or we live in the future and worry about something that hasn't happened yet. Yet there is only now. Children observe their parents and they also acquire their parents' skills. Therefore, in order to help the child, parents must first confront their own feelings. Phrases like "Our school is open" and "Our first day at school" defines parents' first day at school. However, this is the child's first day. When they cannot separate the individuality in their own discourse, they cannot focus on how the child will feel as a separate person. For this reason, Direktör stated that it is important for the parents to ask questions to the children. She stated that the form of questions should be like "how do you feel?" and "what do you think?". Thus, it would be more appropriate to try to understand them.