EUL Academician Erişgin draw attention to "International Children's Rights Day"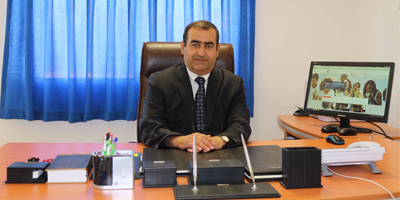 We should take care of the children and perceive the high benefit of the children as a priority               
Dean of European University of Lefke Faculty of Law Prof. Dr. Nuri Erişgin made some statements on the occasion of "International Children's Rights Day". In his statement, Erişgin pointed out that that November 20th is the day the world pledged to take care of children and added that the best interests of the child should always be a priority. 
UN Convention on the Rights of the Child (CRC) adopted on 20 November 1989
In regard to the development process of the Children's Rights, Erişgin said that "War and similar conflicts affect children first. These are causes of death, poverty, homelessness, illness, hunger, ignorance, exploitation of labour, sexual abuse. In the early 20th century, the world of adults, who accurately identified this, published the Geneva Declaration on the Rights of the Child in 1923. This Declaration was a plea for the world to take care of children, realizing that the pain of the wicked consequences of war is intolerable. However, the great devastating event called World War II, which erupted soon after, had again shot the children first. While the debris created by this war was removed, the United Nations Declaration of the Rights of the Child on November 20, 1959 and then the UN Convention on the Rights of the Child (CRC) on November 20, 1989 were adopted".
Erişgin listed the rights granted to children by the Convention, which almost all of the world nations have agreed upon as follows;
The right to a healthy life
The right to request non-discrimination (prohibition of discrimination)
• The right to request the establishment of a trial process appropriate to the situation (special and fair trial) in cases of victims of crime or being dragged into crime.
The right to know and to request the protection of identity (identity)
The right to create a living space free from poverty and deprivation and to demand protection of this area (welfare)
The right to participate (personal development and organization) in social, economic and cultural common living spaces, either on their own or in unity.
The right to seek their opinion when making decisions concerning them, and above all, the right to demand that the 'best interests of the child' be respected whenever relevant.
Erişgin finally said that "Childhood is not only a past experience; childhood is the future. We must protect our future, make our children feel that they have a value, teach them how to live in peace, not fight, give values to which they can be committed, respect their personalities, and prepare and we must maintain environments where they can find confidence and support in forming their identities".