EUL Academician gave information about the measures that can be taken against the risk of falling at home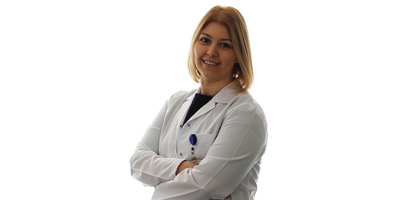 European University of Lefke (EUL) Faculty of Health Sciences Physiotherapy and Rehabilitation Department Faculty Member Assist. Prof. Dr. İpek İkiz gave information on "Measures to be taken against the risk of falling at home".
"In this period when the elderly population spends more time at their homes, an increase can be seen in the rates of home accidents and household fallings. In addition, balance disorders and related falls are frequently encountered in individuals with neurological and orthopedic disorders, "said İkiz, and listed some of the measures that can be taken in the home as follows;
If you have a balance problem, consult your physiotherapist to learn balance and protection exercises that are suitable for you and apply them regularly. Remove any excess items you can hang out at home. Choose socks and slippers that are suitable for home use, non-slip, silicone bottom.
Bathroom; If you have a balance problem or a knee or hip problem, you can attach grab bars to the sides of the bathtub, shower and toilet to make it easier to sit up and reduce your risk of falling. On wet floors, you can use non-slip mats and adhesive strips. You can create a safer and more comfortable environment in your bathroom with a supported shower stool and an easy-to-grip shower head.
Kitchen; To avoid bending and squatting that can strain your waist and knees, keep items you use every day within easy reach. You can use long-handled grippers to reach the light items on the upper shelves.
Bedroom; Place your phone and light switches within reach from your bed. Sitting on the edge of the bed for a minute or two before getting out of bed and standing will help prevent dizziness.
Lighting; It is important that every room of your home is well lit. Each room should have easy-to-reach light switches at the entrance and exit.
Living-room; Remove cables from your walkway. Cover slippery surfaces with non-slip rugs or materials. If the carpets in your home are slippery or in a position that may cause snagging, remove them or fix them on the floor by placing double-sided tape under them.