EUL Academician Pirgalıoğlu drew attention to the importance of water on 22nd March World Water Day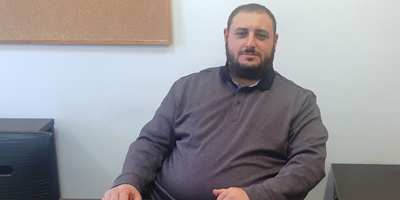 European University of Lefke (EUL) Faculty of Engineering Faculty Member Asst. Prof. Dr. Saltuk Pirgalıoğlu made statements within the scope of World Water Day.
This year, World Water Day is celebrated with the theme "Groundwater: Making the Invisible Visible".
Stating that the international world water day is celebrated on 22nd March every year to draw attention to the importance of fresh water resources and to emphasize their sustainable management, Pirgalıoğlu said that the activities organized by the United Nations-Water are carried out with a different theme every year and that the theme of 2022 is groundwater.
Stating that the World Water Day aims to raise awareness about water resources with the events held in many countries, Pirgalıoğlu stated that a report containing recommendations on the management of water resources is published by the United Nations-Water every year on 22nd March and continued his words as follows;
Most of the fresh water in the liquid phase on Earth is groundwater. As the name suggests, underground waters are water sources located in aquifers between layers such as rocks, sand and gravel. Groundwater constitutes a significant amount of the liquid fresh water reserve on earth. Groundwater also feeds surface waters such as lakes, rivers, and wetlands. While they are enriched by the rains falling on the surface in the water cycle, they are carried to the surface by means of wells.
Although the theme is to make the invisible visible, groundwater is not that invisible due to the water related problems in our country. In order to meet the water demand, it is possible to deplete the resources as a result of the use of groundwater at a faster rate than the renewal rate of the water resources, or to decrease the water quality as a result of seawater intrusion into the sources close to the coasts due to the decrease in the water level as in our case. In these days when most of the need is met with the water reaching our country within the scope of the water supply project from Turkey to the TRNC, the issue of enriching our underground resources with methods such as artificial water feeding to be developed by directing the precipitation should also be evaluated.
It is also possible to pollute underground water resources with chemicals carried by underground waters as a result of various activities carried out on the surface. Cleaning up and reusing groundwater resources is often a long, difficult and expensive process (it can make it impossible to reuse resources), so protecting these resources is of paramount importance.