EUL Architecture Faculty Academician Mısırlısoy examined all municipal markets in Cyprus with a holistic approach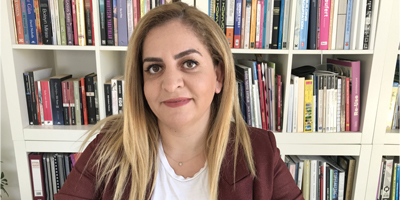 European University of Lefke (EUL) Faculty of Architecture Faculty Member Asst. Prof. Dr. Damla Mısırlısoy's article titled "Rethinking Municipal Markets (Bandabuliya) within the context of sustainability: Case of Cyprus" was published in the journal "Civil Engineering and Architecture".
Providing information about the publication, Mısırlısoy emphasized that the municipal bazaars (bandabuliya) represent the lifestyle, cultural identity and socio-cultural values of the society and are considered as cultural heritage structures. In the study, it was mentioned that these structures should be preserved and reused in order to ensure the continuity of cultural values.
"Municipal markets are considered as the tangible and intangible cultural heritage of the society, as they play an important role in the social, cultural and economic activities of the society," said Mısırlısoy and drew attention to the necessity of responding to the needs of today's society by preserving.
Municipal markets are important cultural heritage structures of the community.
Within the scope of the study, all municipal markets in Northern and Southern Cyprus were examined with a holistic approach, and the current status of these cultural heritage structures, with what functions and with what approaches they were reused, Mısırlısoy said, stated that it aims to suggest usage strategies. Stating that the research also aimed to emphasize the importance of municipal markets as a part of Cypriot culture, Mısırlısoy made the following statements regarding the research results: It reveals that municipal markets are important cultural heritage structures of the society. However, it was determined that the structures examined were mostly used for economic activities and important social and cultural values ​​were ignored when re-functioning. These cultural heritage structures need to be protected and re-functionalized with a holistic approach, taking into account the tangible and intangible heritage values, the needs, traditions and beliefs of the society today.
While ending her speech, Mısırlısoy said: These cultural heritage structures also have the potential to be an important tourist attraction of the city and contribute to the economy. The newly proposed functions should include activities that will both meet the needs of the locals and appeal to visitors who want to experience the local culture. Although there are many examples designed and actively used with this approach in the world, it has been determined that there are not enough studies and successful applications on this subject in our country yet. In this context, reuse proposals have been developed to ensure the social, cultural and economic sustainability of municipal markets.