EUL Communication students presented examples of dynamic fiction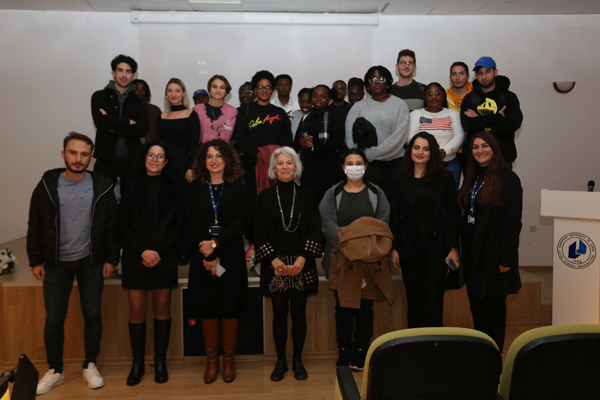 A screening titled "Video Clip Editing with Archive Images" was organized by the European University of Lefke (EUL) Faculty of Communication Sciences at the EUL Cinema Hall. The screening which was organized by faculty lecturer Asst. Prof. Derin Işıkören, emerged as a product of the "moving image editing techniques" lessons that the same faculty member gave to Radio TV Cinema and New Media and Communication students for a period of time. In the screening, examples of dynamic fiction, which are compatible with the conceptual content of twenty different songs chosen by the students and reflect the relevant subject, were exhibited.
Işıkören: It was an enjoyable event visually and audibly
Işıkören, who said, "Although the images are from the archive, the content, story and editing pattern are completely original" and conveyed the information about the screening as follows; RTVS provides education through Turkish curriculum and New Media and Communication English curriculum. In this context, it was one of the prominent elements during this screening, in which students from different cultures discussed the subjects from different perspectives. The screening provided a visually and audibly enjoyable event to the participants.