EUL guest students evaluated "Summer Camp"…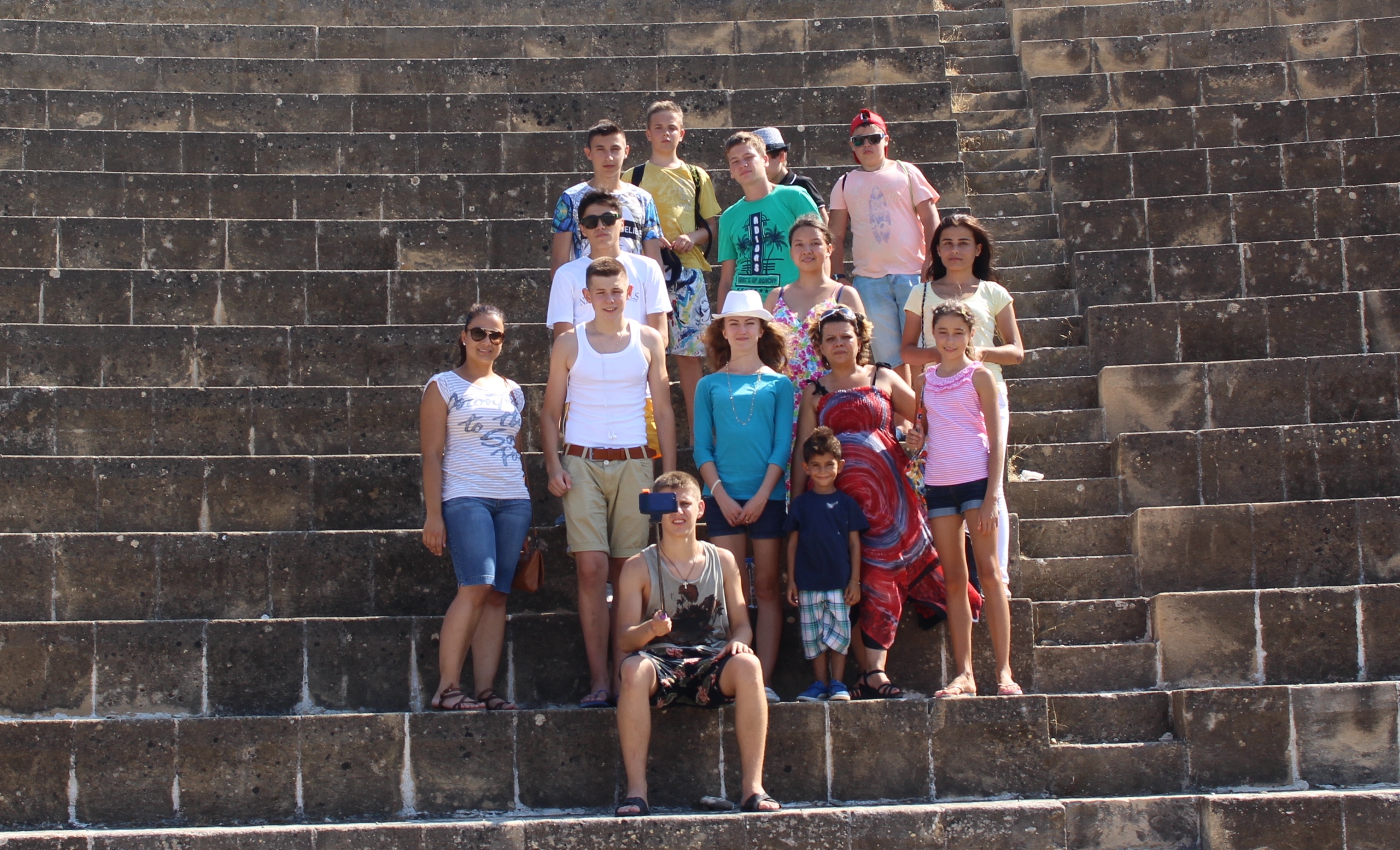 Students who came from various countries had the opportunity to inhale the air of Lefke, experience the culture and socialize with people in the last week of the 2014/2015 Summer Camp held by European University of Lefke (EUL).
During the summer camp program, summer camp students experienced fellowship training with the successful Young Stars Team of Lefke Sports Club under the sponsorship of EUL. Students had a tour to the Ancient City of Soli and attended the Lefke Liberation Festival and had the opportunity to be together with people who live in Lefke.
Some students who participated in the Summer Camp of European University of Lefke expressed their impressions;
Lailo Mukhidova (Age 14 – Tajikistan): The Summer Camp of European University of Lefke was 'great'. I had two perfect weeks. The weather was hot, people were friendly and the tours were great. It was one of the best summers that I had in my life. I recommend to everyone.
Emil Pashaev (Age 20 – Kirghizstan): When I came here I was thinking whether I could continue my graduate education in Lefke or not. During two weeks I observed that Lefke region has a peaceful and tranquil city life and it is a perfect university city. European University of Lefke is an educational institution that I can continue my studies.
Diana Nurzhanova (Age 17 – Kazakhstan): I will never forget the two weeks that I had here. Meeting students from various countries, getting education from qualified academicians, being together with friendly and hospitable staff are some of the reasons that I can recommend this camp to my friends.
Ivan Reznikov (Age 16 – Russia): I was greeted very nicely from the very first moment that I came to this island. Every moment was full of experience. I had very good friendship and I had the opportunity to practice English. I plan to come back next year and I recommend to everyone. Thank you European University of Lefke