EUL has organized an orientation for the new students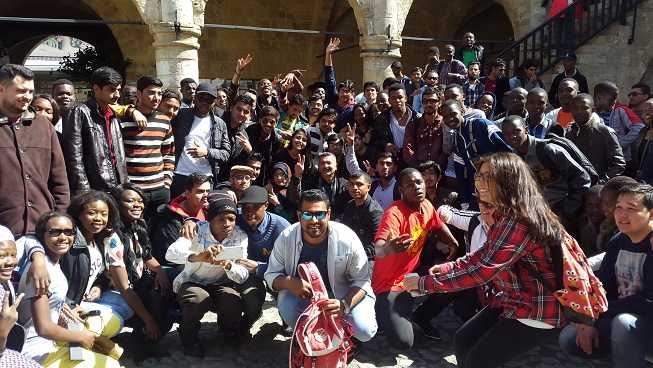 Dean of Students of European University of Lefke (EUL) has organized an orientation trip for the foreign students who have enrolled to the university in the Spring Semester of 2015-2016 Academic Year. In the orientation trip, which has been made to help students to accommodate to TRNC and EUL, the historical and cultural places of Northern Cyprus have been introduced.
In the orientation program, which has been made to contribute students to start with a good motivation to their new education period, besides the information meetings, various activities has been made.
The new students which came from various other countries have found a chance to socialize and make friends. Also at the introduction trip Lodge of Mevlevi, Büyük Han, Selimiye Mosque, Mansion of Derviş Paşa, Yiğitler Burcu, Monastry of Bellapais, Kyrenia Castle and Museums has been visited.
The students had a chance to see Northern Cyprus' historical beauty under the scope of the orientation program. The student said that thanks to the program, which has been made by EUL, they had a chance to see TRNC in this short amount of time and also stated that they are happy about to start their education life with a good motivation.