Floods, droughts, heat waves and untimely heavy rainfall occur along with global warming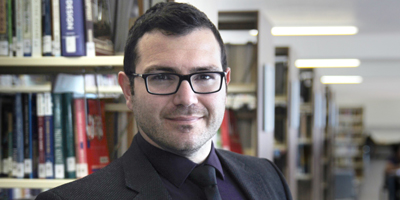 European University of Lefke, Head of Banking and Finance Department Assoc. Prof. Dr. Derviş Kırıkkaleli and Zeeshan Khan (Tsinghua University, China, Times Higher Education), Shahid Ali (Swat University, Pakistan), Muhammad Umar (Qingdao University China), Zhilun Jiao (Nankai University China) aiming to determine the factors that determine consumption-based carbon emission. The study was published in Science of the Total Environment magazine of Elsevier publishing house, one of the best journals in the field.
Kırıkkaleli: With the United Nations Framework Convention on Climate Change, it was aimed to combat global warming by reducing carbon dioxide and greenhouse gas emissions.
"As it is known, environmental degradation is one of the most important problems facing the modern world today and it has encouraged many scientists to do research in this field. Studies by NASA have shown that the rate of carbon dioxide in the atmosphere has increased by 42 percent since 1880 and reached its highest level. In addition, due to the increase in greenhouse gas emissions, it is seen that the earth's surface warmed 1.4 degrees between 1880 and today "said Kırıkkaleli and stated that these studies seriously affected humanity and would affect more.
Kırıkkaleli, as stated by NASA, stated that 75% of the carbon emissions in the world consist of greenhouse gas emissions and that this causes floods, droughts, increase of heat waves and untimely heavy rainfalls with global warming, and there are many drew attention to the protocol or agreement signed. Kırıkkaleli said, "Among the most prominent of these are the Kyoto Protocol and the Paris Agreement. By signing the United Nations Framework Convention on Climate Change (Kyoto Protocol) held in Kyoto in December 1997, it was aimed to combat global warming and climate change by reducing carbon dioxide and greenhouse gas emissions. Since the Kyoto Protocol will expire in 2020, the Paris Agreement, which will be valid after 2020, was adopted at the Conference held in Paris, France in 2015, also known as COP21. In this agreement, the importance of keeping the increase in global temperatures below 1.5 ° C was understood.  Therefore, it was underlined that many measures should be taken. Neither the Paris agreement nor the Kyoto protocol in the world could prevent the increase in carbon emissions and thus the increase in global temperatures. For this reason, it has encouraged environmentalists, researchers and policy makers to identify the main factors affecting carbon emissions, and has led to many studies in this area in recent years.
Kırıkkaleli: In the long run, the increase in both imports and per capita income causes an increase in consumption-based carbon emissions.
In his work with Kırıkkaleli and his research colleagues, they have measured the impact of trade, renewable energy consumption and environmental innovation on consumption-based carbon emissions by focusing on what we call the G7 countries, including the United States, Japan, Germany, the United Kingdom, France, Italy and Canada. stated that many new generation scientific techniques were used and the main determinants of consumption-based carbon emissions were determined in the study.
The result of the study from Kırıkkaleli has shown that "In the long run, both import and per capita income increase causes consumption-based carbon emissions to increase. On the contrary, exports, environmental innovation and increased consumption of renewable energy led to a reduction in consumption-based carbon emissions in G7 countries. As a result of this study, the imposition of additional taxes on imported products that increase carbon emissions and the use of the revenues from these taxes for decisions taken towards reducing environmental degradation, as well as increasing the incentives for increasing renewable energy production and thus increasing the consumption of renewable energy and increasing environmental innovation were underlined. said.