'International Night' at EUL was the scene of colorful images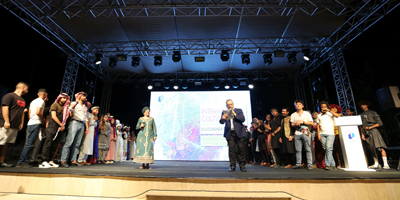 As part of the European University of Lefke (EUL) "Welcome to Summer Festival", the "International Culture Day" was held with the intense participation and interest of the students.
Culture day started with sports activities on Friday at 16:00 and continued with the "Meet International Cuisine" organization where cultural meals prepared by students from many different countries were presented. In the organization where students from different cultures came together, different flavors were presented to students and participants. Cultural music and promotional shows of Student Clubs were also included in the program.
Students introduced their culture with their traditional clothes.
In the program, which also included DJ performances, an "International Culture Show" was held with the participation of EUL students, choreographed by Bülent Günkut. In the "International Culture Show" program, the transitions and dance performances of the students studying at EUL in their international costumes gave an unforgettable night at EUL.