New designs and technologic vehicles in automotive sector discussed in EUL…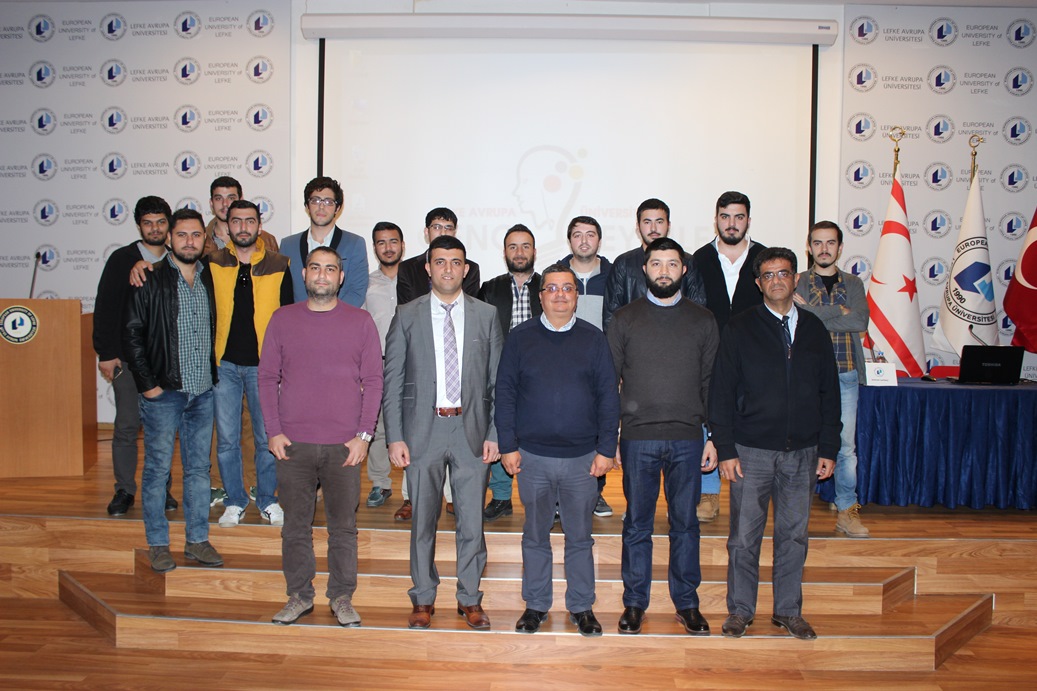 Conference on "Our National Pride 3GEN" was organized in EUL
 "Our National 3GEN" themed conference was organized by the EUL Student Deanship and Young Minds Club at European University of Lefke. Serdar Sapmaz, the chief designer of Turkey's first automobile 3GEN have also attended to the conference.
Sapmaz providing brief information on "3GEN" during the conference also emphasized that the initial Works on manufacturing Turkey's first domestic automobil was initiated in 2010 and that the vehicle was reported to be designed in two main categories; 100& electric and hybrid.
 "Certain criteria is required to be assessed for promotion"
Sapmaz mentioning the vehicle design and technical work also stressed that in order to promote a vehicle the design, logo, power, speed, price and target market is required to be evaluated thoroughly as the criteria.
Sapmaz underlined that a vehicle to be a "brand" in the automotive sector it necessitates to reflect all its elements within its design. Sapmaz stressed that the technological breakthrough in the automotive sector have reached the peak and that the latest competition in the sector is upon the design of the vehicles.
The students of EUL Department of Electric and Electronic Engineering have significantly shown participation to the conference as the future of automotive is based on electric engines. Sapmaz informing students upon directed questions in relevant to issues as the working manner and possible defaults of the vehicles operating with electrical power and also the topics of charging, power consumption and productivity were discussed. Sapmaz have informed the students in all areas of concern with details.
Serdar Sapmaz was presented the certificate of appreciation at the end of the conference by the Student Dean Özgür Yılmabaşar.