Students with successful career ambitions prefer EUL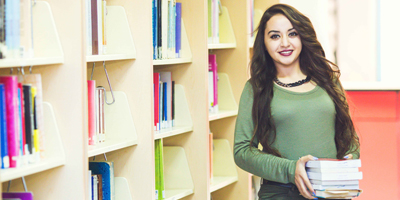 European University of Lefke (EUL) Dr. Fazıl Küçük Education Faculty Post-graduate programs train candidates with ethical and universal values, who are free and critical thinking, capable of conducting scientific research as required by this age, producing applicable projects for the needs of the community, and who are competent as the professionals in the field.
The Dean of Dr. Fazıl Küçük Education Faculty Prof. Dr. Oğuz Serin has indicated that the departments with Masters and PhD which are included to this faculty; Guidance and Psychological Counselling, Special Education Teaching, Education Management and Supervision aims to educate candidates who to be professionals in their fields through  applicable and efficient programs with interdisciplinary global approach and values.
Serin informed the related departments of the Graduate Education and Research Institute. Serin mentioned that students who want to reach successful career goals at national and international level prefer EUL with thesis graduate and doctoral programs. Expressing that EUL's graduate and doctoral programs are in high demand, Serin emphasized that the candidates who are equipped with theoretical and practical knowledge and skills and who want to specialize as academicians who will contribute to the scientific developments in the area are offered important opportunities in the field of education.
Serin stated that they have gained the ability of reaching new knowledge, evaluating and interpreting information by doing scientific research besides the theoretical and practical courses related to the field with the graduate and doctoral programs accompanying the academicians who follow the current developments in the field of educational sciences internationally, and transfer these changes to their students.
Serin said that the graduate and doctoral programs are important to meet the rapidly growing need for teaching staff in recent years and the theses of the students will contribute to both the region and the country within the scope of the programs.