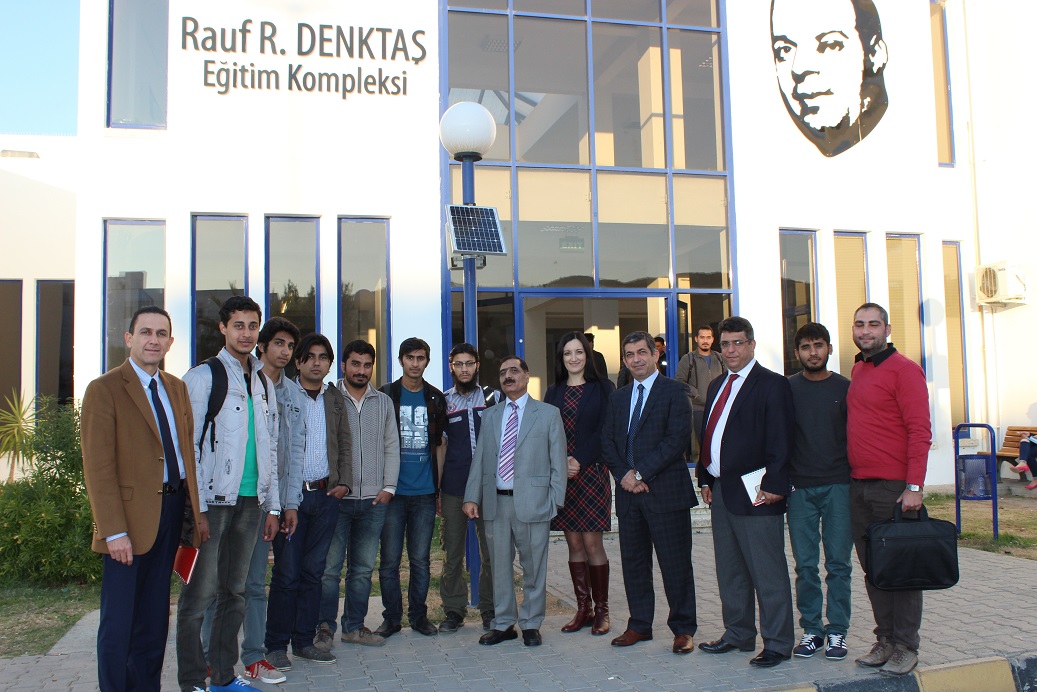 Rector of the European University of Lefke Prof. Dr. Mehmet Ali Yükselen have visited Syed Azhar Husnain Abidi at his office whom have spent over 20 years in Pakistan as an education counselor.
Abidi who has been awarded with the most recognized "Tamgha e Imtiaz" (Perfection Medal) award of Pakistan is also the Chair of the Association of Professional Education Counselors of Pakistan (APECOP) and educational columnist of City News Gazette.
Abidi, during the visit and meeting with EUL Rector Yükselen will also be undertaking the representative and promoting task of EUL at Pakistan during the 2015-2016 Academic years.
Rector Yükselen have emphasized, during his speech held at the meeting, that EUL have experienced a rise in the number of students and that students from 49 different countries have made registrations to the University.
Abidi have observed the facilities and opportunities offered by the University and stressed that the University is well-equipped with technologic opportunities and added that the campus is mostly preferable by the students as the dormitories and the surrounding fits to the needs of the students. Abidi finally emphasized that he will be conducting numerous events on behalf of EUL at Pakistan and will be happy to work for the student-friendly University.