Worldwide famous language teacher trainer Seligson hosted at EUL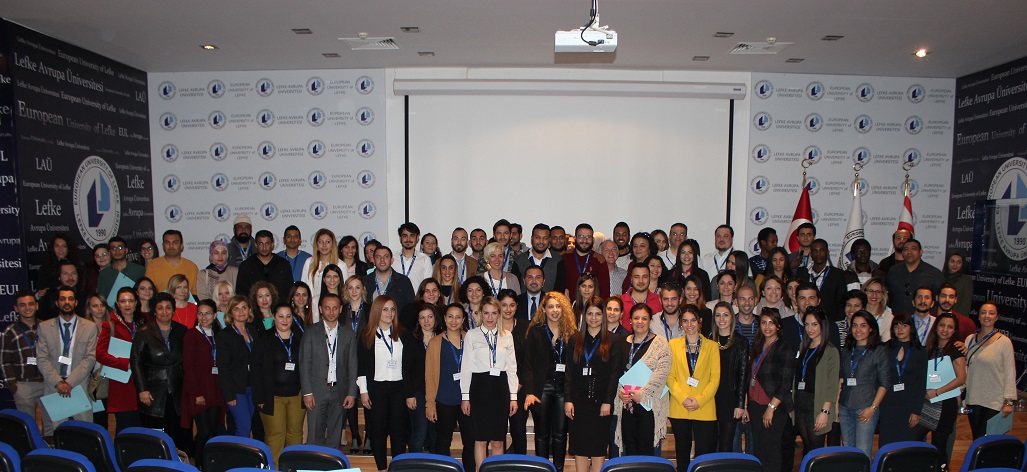 "1st TEFL" seminar welcomed warmly
Under EUL's host, "Traps and Tweaks in Language Teaching" themed 1st TEFL (Teaching English as a Foreign Language) seminar has been realized with the cooperation of European University of Lefke ( EUL) and  Oxford University Press.
To the seminar, which has the worldwide famous language teacher trainer and one of the authors of world's most selling book "English File" Paul Seligson as a speaker, over 150 academicians had participated from schools and universities within TRNC.
Paul Seligson has touched upon various subjects about English teaching, emphasized the constantly made mistakes and stereotyped misunderstandings in the seminar which has been made in EUL Rauf Raif Denktaş Education Complex Conference Hall.
In the end of the intense interested seminar, certificates have been presented to all participants. Head of EUL English Preparatory School Assist. Prof. Dr. Emre Debreli made a short consideration after the seminar and stated that the seminar was addressed to current issues and was an efficient meeting. Debreli has conveyed his thanks to Seligson for the valuable information he gave and to all participants and Deniz Plaza Ltd. for their contributions.