15 Recommendations for a Healthy Summer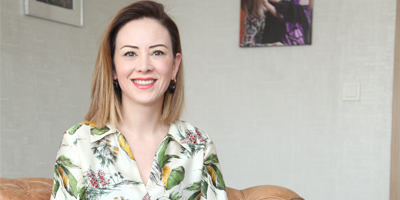 European University of Lefke (EUL) Faculty of Health Sciences, Department of Nutrition and Dietetics, lecturer Assist. Prof. Dr. Ç. Tuba Günebak made suggestions for a healthy summer.
Saying that the most enjoyable season of the year is coming according to many of us, Günebak stated that as a dietitian, the most interesting part of this season is the variety of nutrients offered and that healthy nutrition offers the key to health. Saying that we can be protected from the harmful effects of sunlight, Günebak said, of course, this does not mean that we do not take other dermatological precautions.
Günebak listed the main points to be considered in order to begin the summer in a healthy way;
Take simple sugar out of your life. Prefer whole grain foods and fruits as a source of carbohydrates. In this way, your intestinal health is regulated. You will get rid of the problem of gas and abdominal swelling or you will be protected.
Fruits are foods rich in antioxidants. Try to eat 5 servings of fruit every day. The best choices of fruits are avocado (rich in monounsaturated fatty acids, increase the burning of storage oils in the body, is a good source of vitamin E), pineapple (with bromelain in its composition, is an enemy of cellulite, helps to eliminate inflammation, helps to eliminate edema and increases bowel activities), "berry They are (strawberry, raspberry, raspberry, blueberry) and citrus.
Take processed, refined foods out of your life. You should prefer natural foods.
Do not wait for thirst to drink water. Considering that approximately 58% of the human body is water and all metabolic reactions in the cell take place in water, it can be easily understood why it is vital and indispensable. Your goal should be to drink at least 2.5 liters of water a day.
If you do not have hypertension problems, consume mineral water daily. However, do not exceed 2 glasses. It supports both energy metabolism and heart health with minerals in mineral water composition.
Eat an egg every day. If we were to make a list of the best quality protein sources, the egg would come second after breast milk. It should be consumed as boiled or cooked in a non-stick pan without oil.
Eat 2 tablespoons (plain) of oatmeal a day. Beta-glucan in the structure of oatmeal positively affects blood fat profile and cholesterol level. It supports your skin beauty with vitamin E in its structure.
Include fatty fish (such as salmon, sea bass) at least twice a week in your diet. Oily fish are the best quality source of omega-3 fatty acid.
Let the dark green leafy vegetables (spinach, purslane, parsley, cress, rocket,…) be indispensable for the main meals. These foods are rich in antioxidant nutrients and support your energy metabolism.
Limit your alcohol consumption. If you have to consume it, you should prefer wine. Resveratrol in the composition of the wine favorably supports heart health.
Do not neglect physical activity. You can get a "pedometer". Your goal is 10,000 steps a day. Or try to exercise for 280 minutes a week.
Avoid fried foods.
Eat oilseeds (such as almonds, walnuts, hazelnuts) not handfuls but piece-by-piece. Prefer raw, unroasted ones.
Pay attention to your salt consumption. The amount of salt you take during the day should not exceed 1 teaspoon with the contents of the meals.
Drink 1-2 cups of green tea a day. Catechin in the composition of green tea has antioxidant activity. In addition, it helps to eliminate edema and accelerates your metabolism.