A conversation was held with Famous Chef Uğur Volkan Uysal at EUL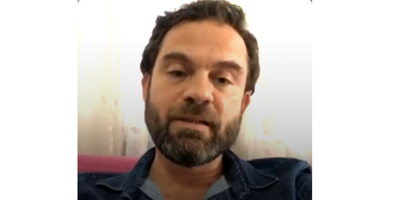 European University of Lefke (EUL) Gastronomy and Culinary Arts Department hosted the famous Chef Uğur Volkan Uysal. The online event attracted great attention from the students.
Head of Gastronomy and Culinary Arts Department Assist. Prof. Dr. İlker Türkeri started the broadcast by asking about the experiences behind his words "Cooking is not cooked to show off, but cooking is a cool job". Expressing that this word hit the shores of his own sea, Uysal advised the students to be passionately committed to their work while performing their profession.
Uysal, who is a consultant for world-famous restaurants and brands, shared the details of his successful career at a young age. 23-year-old sous chef, 25-year-old executive chef deserving the titles, stating that he has been in the gastronomy sector for a quarter of a century and has been constantly investing in himself, he advised the students to "spend 10 percent of your earnings on yourself and improve yourself professionally every day".
Uysal Chef, who says "Colors, smells and sounds guide us" emphasized that we should have a conversation with the meal. He shared on product compatibility, managing fire correctly, and the fineness of tanning, and answered questions from students during the broadcast.