A magazine promoting the beauties of Lefke was prepared by EUL students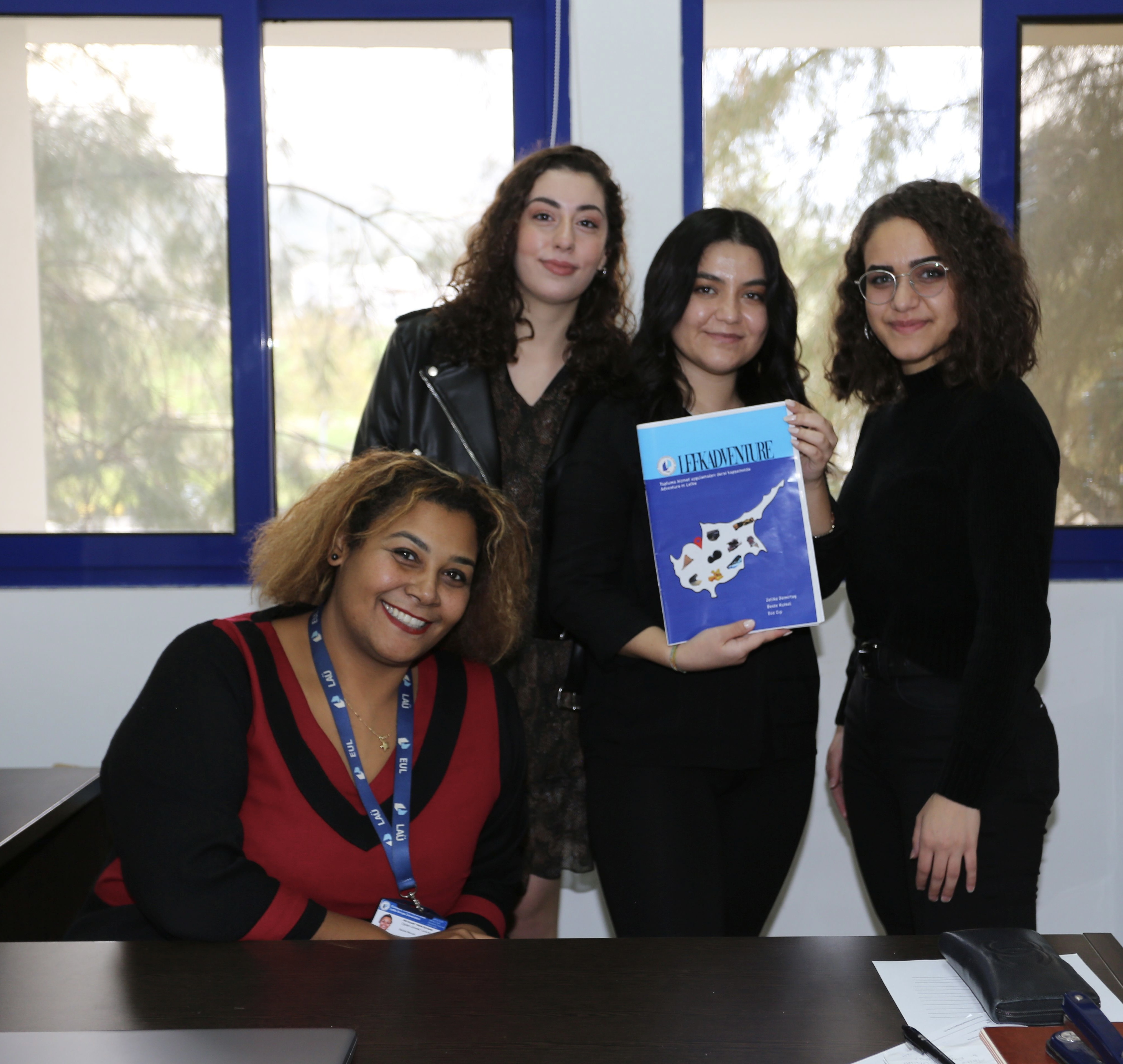 European University of Lefke (EUL) The "Adventure in Lefke" project was implemented by Dr. Fazıl Küçük Education Faculty English Language Teaching Department within the scope of Community Service Practices Projects.
The team, consisting of English Language Teaching Department senior students Zeliha Demirtaş, Beste Kutsal and Ece Cip, carried out community service projects with the support of Lefke Environment and Promotion Association President Ahmet Hızlı and Association Members under the supervision of Instructor Naziyet Mercan Bozok.
"Adventure in Lefke" magazine will guide those who visit Lefke
Within the scope of the "Adventure in Lefke" project, EUL students aimed to prepare a resource to facilitate and guide the tourists, students and parents of students who came to Lefke in order to introduce the beauties in Lefke.
Students stated that they have prepared a promotional magazine of the region that can easily guide everyone visiting the Lefke Region regarding the project, and thanked the advisors who helped them during the preparation of the magazine, the President of the Lefke Environment and Promotion Association and its members, Tamer Dayıoğlu, Rural Development Women Cooperative They conveyed their thanks to the cooperative and the people of Lefke.