"Blood donation campaign" organized at EUL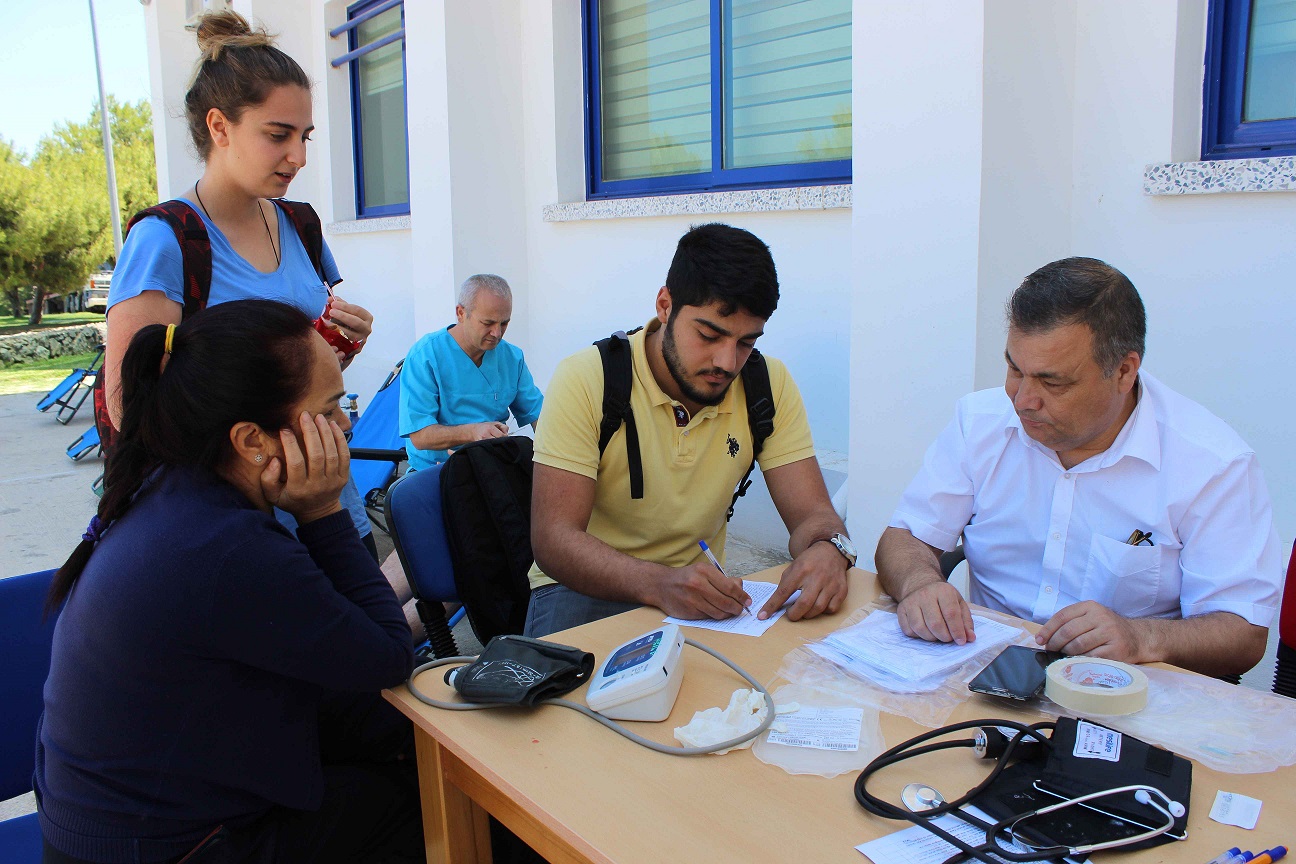 EUL students and staff showed great interest to the blood donation campaign "Blood donation is health" which was organized with corporation of TRNC Ministry of Health and European University of Lefke Faculty of Health Sciences.
The dean of Health Sciences Faculty Prof. Dr. Ruhi Selçuk Tabak gave information about the campaign and said that the blood donation is a basic health behaviour for the health of the people who donate the blood and for those who receive the blood. Tabak underlined that every segment of the society especially university students should be trained about this matter and educational institutions should assume full responsibility in educating society about blood donations. Tabak stated that with the blood donation campaign that took place in front of EUL Faculty of Health Sciences aims to enlighten the society and to meet the emergency need for blood of TRNC society and continuous need for blood of chronic illnesses such as Thalassemia.
Tabak said that, "Blood is a health protective and curative element that is used in the treatments of many health problems. To be able to have access to it when needed saves lives." He also pointed out that for this reason increasing and supporting blood donation practices is not a requirement but a necessity and added that EUL is always attentive to take full responsibility on this matter.
In the campaign which was conducted with "Blood donation is health" slogan, Tabak also pointed out that they aim to popularize active leadership behaviour in order to help solving health problems of society.