Diabetes patients should pay attention to the timing of meals and snacks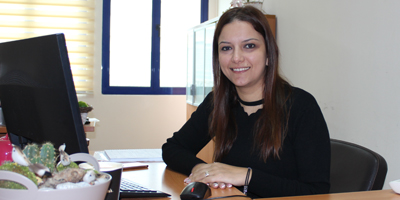 European University of Lefke (EUL), Health Sciences Faculty  Department of Nutrition and Dietetics head, Assist. Prof. Dr. Nazal Bardak Perçinci gave information about the "Diabetes Day".
"Diabetes is a chronic disease with lifelong acute and chronic complications, and must be followed multidisciplinary throughout life," said Perçinci, and stated that the number of diabetic patients is increasing all over the world and therefore it has become a global problem. "Diabetes is a chronic metabolic disease that is common in the society and can cause physical disorders. It is generally accepted that the quality of life in diabetic patients is an indicator of the outcome of the treatment, "said Perçinci, adding that the primary goal in the treatment of diabetes is to improve the quality of life.
"Diabetics need an effective and continuous care and follow-up program in order to improve the quality of life, protect from complications and ensure metabolic control. The importance of diabetes education is inevitable in this follow-up program. Education should include all of the knowledge, attitudes and skills that will facilitate and maintain the care and follow-up of the diabetic individual and his family. He stated that their harmony is extremely important.
Speaking about the recommendations of dietitians in the treatment of diabetes nutrition, Perçinci listed these recommendations as follows;
– Getting rid of the idea of ​​starvation for weight loss, taking an energy close to their daily energy needs so that the systems can work properly
– Adhere to the timing of meals and snacks as much as possible
– Paying attention to the consumption of plant-based foods (These foods have rich fiber, phytochemical and antioxidant content, low calorie content and glycemic index.
– Pay attention to the brand and content of the foods, especially packaged foods consumed
– It should be ensured that they use light cooking techniques instead of high-temperature cooking techniques and their beliefs and cultural features should be taken into consideration while doing this.
– Make balanced and regular meals: 3 main meals a day will help you control your overeating. Start the day with a healthy breakfast. Make sure there are items from each food group. Take between meals four to six hours. Be sure to eat appropriate and adequate amounts, you should start with the recommended amount for you and add a quarter if you want to eat a little more. Remember, even though it is healthy, eating more than necessary will harm you.
– Try to quench your thirst with water, boxed, ready-made and carbonated drinks are harmful for you, small snacks will help you control your hunger attacks. Here, choose mainly vegetables such as tomatoes, cucumbers and fresh fruits.
You should definitely learn to restrict salt and eat less salt.
– Half of the total food you eat at a meal should be vegetables, a quarter protein-containing foods (meat, fish pulses), and a quarter of carbohydrate-containing foods (whole grain products, pasta bulgur, quinoa, buckwheat, etc.).
– When choosing carbohydrates, you should make choices especially according to blood sugar index. Especially choose foods with index 55 and below. Coarsely ground whole grain products, bulgur, whole grain rice, legumes are good examples.