EUL academician Açıkada gave a seminar on "Periodization Generalization During Pandemic Period"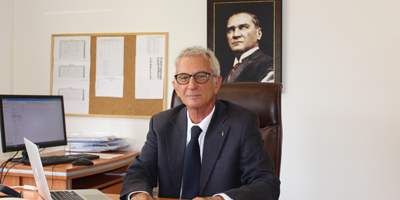 Lefke Sports Club Example was discussed at the seminar   European University of Lefke (EUL) School of Physical Education and Sports Director Prof. Dr. Caner Açıkada gave a seminar on "Periodization Generalization in the Period of Pandemic, Example of Lefke Sports Club".
Açıkada attended the seminar organized by the Faculty of Sports Sciences of Gedik University "online" and gave information to the participants by taking the example of Periodization Generalization Lefke Sports Club in the Period of Pandemic.
In his presentation, Açıkada stated that the pandemic and the mandatory break of 72 days by the TRNC Super League Football Federation, followed by a 5-week preparation period between 18 May-20 June and the remaining 8 matches of the Super League played between 21 June and 22 July. He stated that training and matches and the concepts behind them were examined and examined.
"Preparation and the rest of the Super League matches, training and pausing the matches, periodization concepts dictating the Super League Football Matches and the Super League structure in which Lefke Sports Club is located were briefly discussed and examined in terms of training and matches," Açıkada said. He stated that the training, matches and periodization carried out in the example of and Lefke Sports Club are remarkable and can be considered as a few studies that can be done during the pandemic period.