EUL Academician Ekenoğlu informed on "Viral Hepatitis"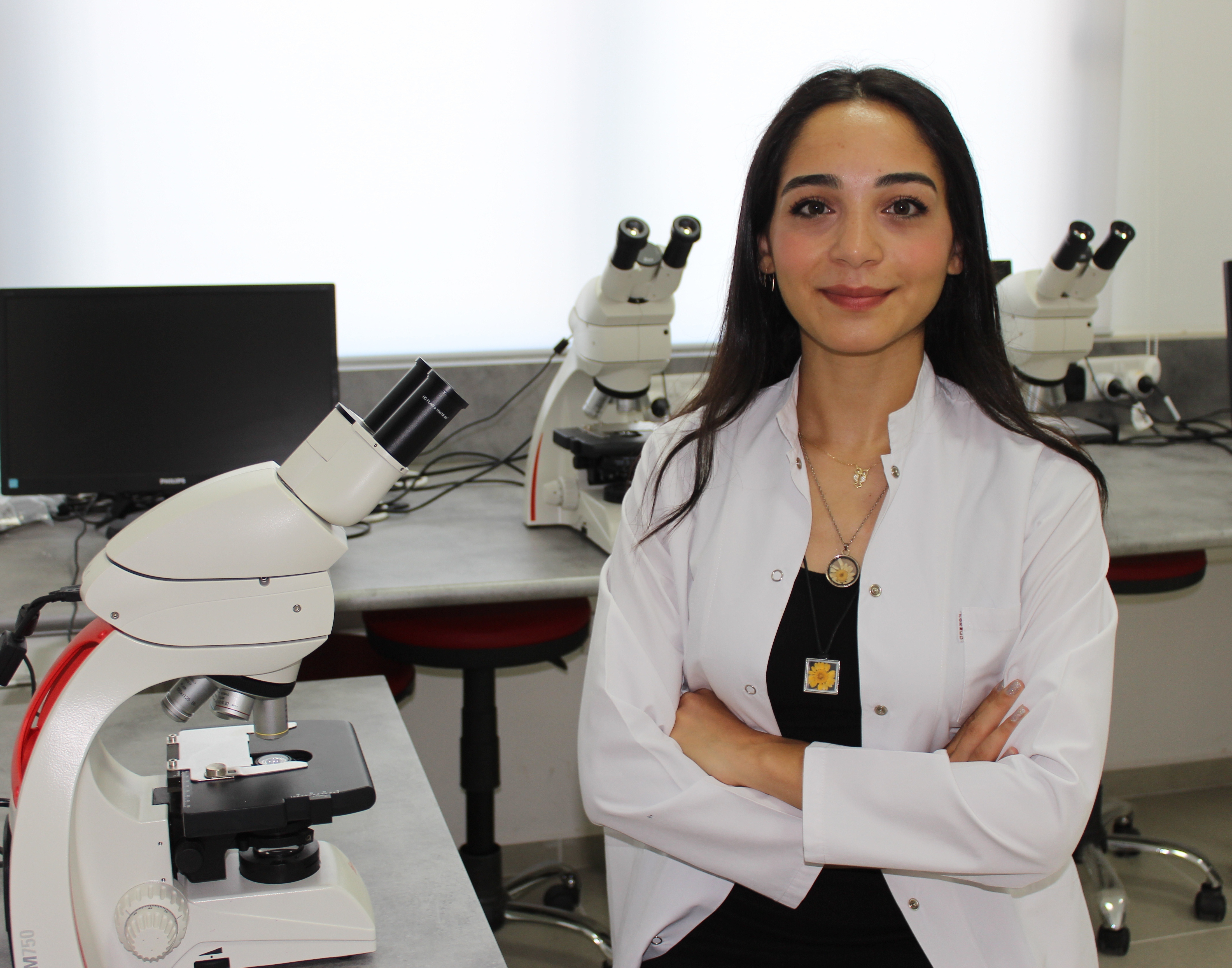 325 Billion People live with Chronic Hepatitis B or Hepatitis C
European University of Lefke Vocational School of Health Sciences Academician and Medical Microbiologist Assist. Prof. Dr. Yağmur Ekenoğlu pointed out that the aim of  July 28th World Hepatitis Day which is determined by World Health Organization and World Hepatitis Foundation as drawing attention to and raising awareness of viral hepatitis that is a serious public health problem and maintains its importance in the world.
Ekenoğlu said that "Hepatitis, which can be defined as inflammation of the liver, has several number of causes, especially viruses", and added that this group of infectious diseases known as Hepatitis A, B, C, D and E, caused by viruses, result with both acute (short-term) and chronic (long-term) liver disease in millions of people worldwide.
Ekenoğlu pointed out the fact that according to data of World Health Organization (WHO); 325 million people worldwide live with chronic hepatitis B or chronic hepatitis C, and 1.34 million people die from this disease every year and added that "Hepatitis B and C are chronic infections that do not show symptoms for a long time, sometimes years or decades, and are the main cause of liver cancer. Hepatitis B and Hepatitis C are responsible for 80% of the cases of liver cancer in the world".
Ekenoğlu stressed that virus types (A,B,C,D,E) that cause hepatitis contaminates in different ways and affect different populations and added that they all result with different health problems. Ekenoğlu said that, "informing, vaccinating, protecting and curing viral hepatitis, which are infectious diseases that can be protected and treated, should be our most important aim," and gave detailed information about the contagious disease group which is known as hepatitis A,B,C,D and E;
Hepatitis A is a disease which can be infected easily in poor hygienic conditions
Hepatitis A is the most common cause of acute viral hepatitis in the world and is a disease that can be infected via contaminated food, beverages, objects with a person's feces who has the virus, or being in close contact with the person. It is a disease that can easily infect especially in poor hygienic conditions and cause epidemic outbreaks. It does not become chronic, it can be passed on with mild symptoms in childhood, but in the case of elderly ages it is worse and can lead to deaths with severe liver disease. Improved sanitation, food safety, and vaccination can prevent hepatitis.
Best way to prevent Hepatitis B is vaccinating
Hepatitis B can be infected via blood and other body fluids, sexual intercourse, non-sterile medical equipment, and it can also be infected through person to person such as from mother to baby. Hepatitis B virus can cause both mild acute infections that last for several weeks and also severe chronic infections. If a person is infected during childbirth or early childhood, the risk of chronic infection increases, which can lead to liver cirrhosis and even liver cancer. Hepatitis B infection has a vaccine and the vaccine is the most effective way to prevent hepatitis B infection. WHO recommends that all babies should be vaccinated as soon as possible after birth, followed by 2-3 additional doses. Three doses of hepatitis B vaccine provide more than 90% immunity in healthy adults, and more than 95% immunity in infants, children and young people. It is pleasing that infant vaccination programs in many parts of the world cause dramatic declines in new hepatitis B cases. Today, acute and chronic hepatitis B infections have treatments.
More than 90% of individuals with Hepatitis C recover
Hepatitis C can cause acute or lifelong lasting chronic hepatitis. Transmission is usually through the contact with the blood of an infected person, and may occur through unsafe medical injections, intravenous drug use, unsafe health care, and transfusion of unscreened blood and blood products. The virus can also be passed from infected mother to baby and it can be sexually transmitted. Hepatitis C can cause both acute and chronic infections, but most infected individuals develop chronic infection. A significant proportion of chronic patients develop liver cirrhosis or liver cancer. With new treatments, more than 90% of people with hepatitis C can recover completely within 2-3 months. There is no vaccine for hepatitis C, but researches are still being conducted.
Hepatitis D is contaminated via contact with infected blood
Hepatitis D is contaminated via contact with infected blood and it is seen in the individuals who are infected with hepatitis B. It is possible to protect with hepatitis B vaccine.
Hepatitis E spreads with contaminated drinking water
Hepatitis E spreads with contaminated drinking water. Hepatitis E usually heals in 4-6 weeks and there is no specific treatment. However, when pregnant women are infected with Hepatitis E, the risk of significant death increases. Improved sanitation and food safety help prevent new cases of hepatitis E.