EUL Academician Türkeri's work was published in the Travel and Hotel Management Magazine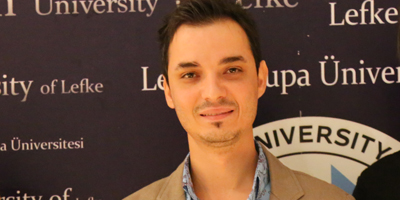 European University of Lefke (EUL) School of Tourism and Hotel Management Faculty Member Assist. Prof. Dr. Ilker Turkeri's study "The Mediating Role of Destination Belonging in the Relationship Between Destination Experience and Loyalty" was published in the August 2020 issue of Travel and Hotel Management Magazine, which ranks first among the tourism field magazines.
The effects of destination experience and belonging on destination loyalty were investigated.
"The aim of the study, in which experience, loyalty and belonging variables are examined and researched within the scope of a structural model; To reveal the relationship between the concept of loyalty, which is used to express consistency in purchasing behavior, and the experience of tourists in the destination they visit, within the scope of belonging. For this purpose, the variables that directly and indirectly affect the destination loyalty formation process of the tourists who visit the destinations again and at the same time recommend the destinations they visit to others and facilitate the marketing of the destinations were examined within the scope of a model. "Türkeri said, He stated that the road analysis was drawn and tested and the data used for the analysis was obtained using the survey technique among 395 tourists who visited Fethiye.
Türkeri, who gave information about the results of the research, showed that the destination experience is effective on loyalty and that this relationship is mediated by the destination belonging, and the variables examined on the basis of touristic destinations and the results obtained from the model and some suggestions mentioned in the study are as follows;
· Considering that the effect of experience on loyalty is realized through belonging, it is thought that creating a sense of belonging, which is an emotional bond to the destination with different experiences of tourists, will be more effective in building loyalty for tourists who are satisfied with their experience.
· In order to ensure a sense of belonging, which is an affective process, tourists who aim to have a unique experience during their holidays or visits should pay close attention and interest from their arrival to their departure by destination managers, marketers and employees to ensure that the demands, needs and expectations of tourists are at the highest possible level should be aimed to meet.
· It is a known matter that the destination must make the most profit by minimizing its costs in order to compete with the leading competitors at the world level. In this regard, destination loyalty to be created in tourists is one of the ways that can be used to gain competitive advantage. Considering the cost-reducing effect of destination loyalty, which has been mentioned many times before, it is thought that different variables affecting this variable should be carefully considered and evaluated.