EUL Students Visited Ground Studies on Site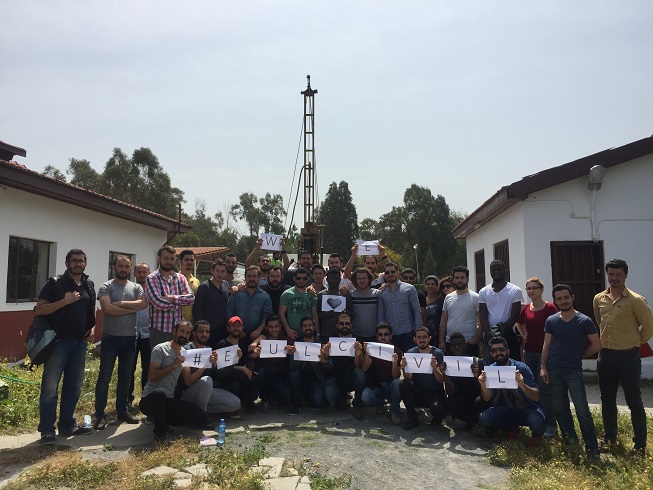 European University of Lefke students from Civil Engineering department visited the ground studies which were conducted in Cengiz Topel Hospital's additional building under the frame work of their Foundation Engineering course.
During the visit students were enlightened about how they determine depth and location of a drilling according to the structure and ground properties by a geological engineer working on the site. With this visit EUL students had the chance to learn practical usage of drilling machine, how to take samples from a particular depth and how to record the results.
Students had the chance to get detailed information from Geology and Mine Office officer, who inspects all of the drilling works in the country, about the rules that should be carried out during drilling and common mistakes. Students will prepare studies about Cengiz Topel Hospital allowable bearing value, possible subsidence, liquefaction risk and appropriate foundation design after testing the samples taken from the site at the EUL Soil Mechanics Laboratory as part of their Foundation Engineering course. As a result of the study students gained vocational experience with working on physical projects in addition to the     theoretical knowledge provided in the course.