EUL's Student received an Award from the Association of Turkish Cypriot Journalists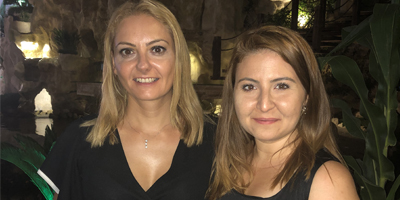 In July 11 Press Day reception of media achievement and promotion awards and service awards ceremony organized by the Turkish Cypriot Journalists Association, Sultan Emre, Masters Student of European University of Lefke (EUL) Faculty of Communication Sciences deemed worthy of an award.
She made a contribution to the field of Journalism with her academic study
Under the scope of "2019 Media Success Awards", the Academic Study which contributes to the Profession of Journalism Award was presented to Sultan Emre's study titled "Presentation of the Child in the Turkish Cypriot Printed Media"
Emre, who received the award at a ceremony held in the Turkish Cypriot Journalists Association, said that she was extremely happy that she was awarded such a meaningful award in her thesis supervised by the Academician of Faculty of Communication Sciences Assist. Prof. Dr. Heycan Erhürman Uğur and experessed her sincere thanks to the Turkish Cypriot Journalists Association which deemed her worthy of the award.