"Reflections From Where We Stay" Exhibition From EUL Faculty of Architecture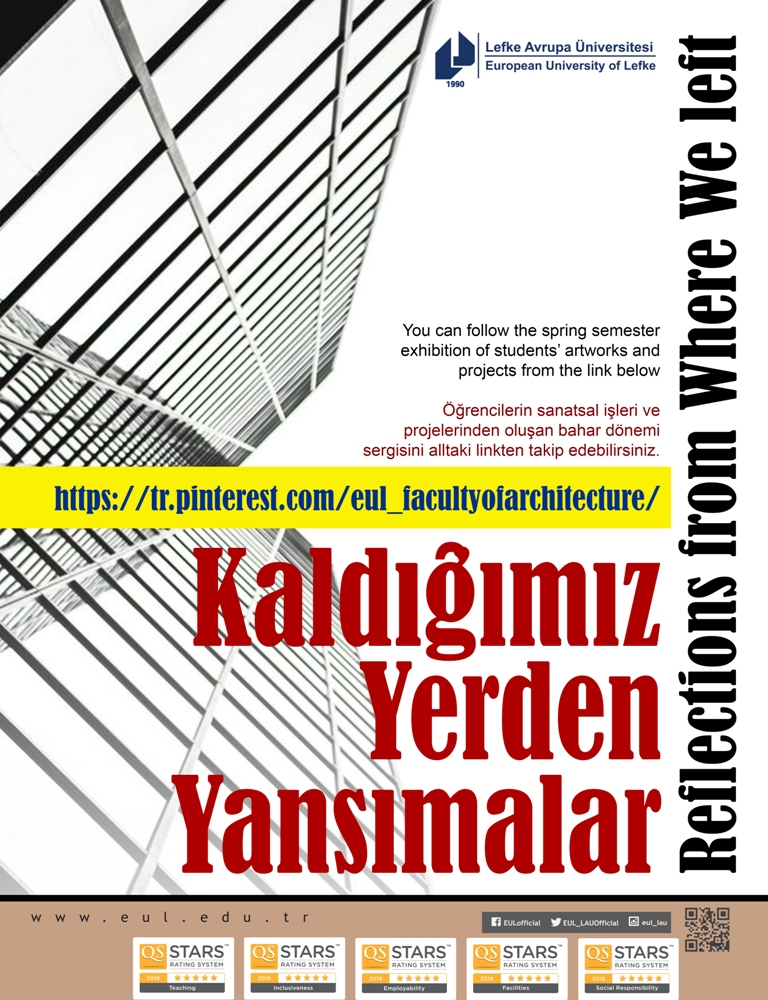 Dean of the Faculty of Architecture, European University of Lefke. Prof. Dr. Lerzan Aras gave information about the year-end exhibition on "Reflections from Where We Stay".
Aras said, "While the classes are going online for most of the 2019-2020 spring semester, our students tried to keep the spirit of the workshop alive, even from afar. We have carried the most successful designs exhibited in faculty corridors every year to the Pinterest platform for this year. "
Aras: Our aim is to draw attention to the importance of sharing as a design faculty, to honour labour
Aras mentioned that the successful work they created separate boards in preparing students in each class period for the exhibition opened. "Our aim is, as a design faculty to emphasize the importance of sharing, honouring labour and ensuring that our students who stay away from each other can stay in communication in this way. Aras also underlined that it is of particular importance that people can see the work of their friends in this time period.
Aras: We will make "Reflections from Where We Stay" exhibition continuous
Aras said, "Because Pinterest is an online platform, we will create panels for new courses to be opened in the coming days and add continuity to the exhibition,". She added that the exhibition called "Reflections from Where We Stay" can be reached via pinterest via eul_facultyofarchitecture.