The program "Lefke Communes" launched in EUL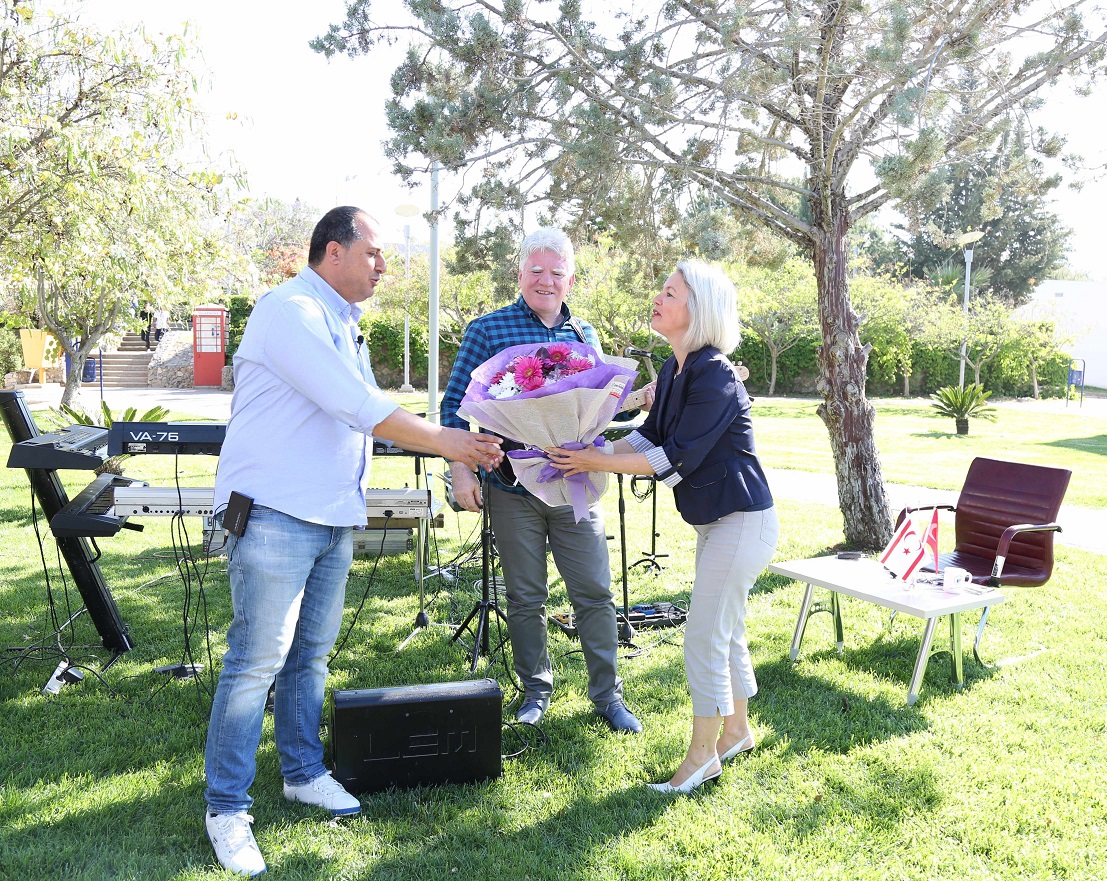 The shootings of the television programme entitled "Lefke Communes" which is a co-production of European University of Lefke (EUL) Faculty of Communication Sciences and EUL TV commenced in the previous days.
The program which produced and hosted by Faculty of Communication Sciences lecturer Assoc. Prof. Dr. Elif Asude Tunca is mainly about "Lefke". Some main headings such as history, tourism, university, environment and humans will be discussed with the participations of Lefke and the  program will take place under the moderation of Tunca.
The first visitors of the "Lefke Communes" were "Kıbrıs Müzik Yolcuları" who are listened and loved by all Northern Cypriots. In the program which was recorded at EUL Campus "Lefke" was discussed in the context of music phenomenon. The programme was embellished with the live performance of Kıbrıs Müzik Yolcuları and many audiences who were at the campus area had the chance to watch the live performance of the group.
At the end of the program, on behalf of EUL, Tunca expressed her sincere thanks to Kıbrıs Müzik Yolcuları and presented a certificate of appreciation and a bouquet of flowers.