Research Center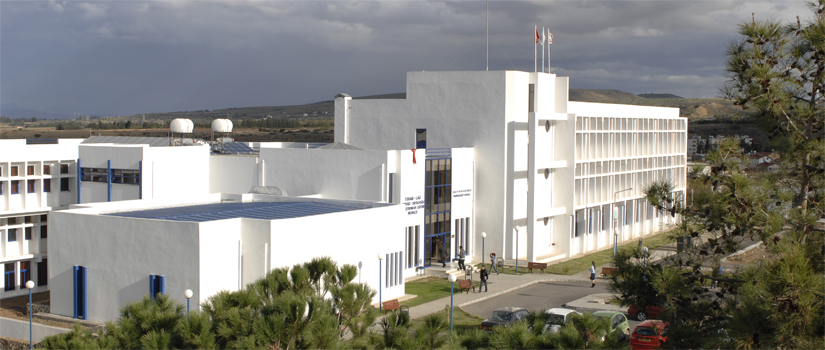 Lefke Avrupa Üniversitesi Yapımda İnovasyon ve Araştırma Merkezi (YİAM) Kuzey Kıbrıs ve uluslararası bağlamda inşaat sektörünün uzun vadede etkinliğini, rekabet gücünü ve dinamiğini artırmak için gerekli teknolojileri, araçları ve yönetim sistemlerini geliştirmeyi amaçlamaktadır. Bu hedeflere, iş süreçlerinde daha fazla inovasyon ile merkez, sektör ve paydaşları arasında daha etkin bir etkileşim yoluyla ulaşılması planlanmaktadır.
Yapımda İnovasyon ve Araştırma Merkezinin ana hedefleri aşağıdaki gibidir:
İnşaat sektöründe inovatif araştırma fırsatlarını aramak
Sektörün ihtiyaçlarına cevap verebilecek yüksek kalitede araştırma projeleri belirlemek ve geliştirmek
Sektörel işbirlikçilerle ortaklıklar kurarak onların teknik ve iş süreçlerindeki ihtiyaçlarına hitap etmek
Sektörün yararına olacak araçlar, teknolojiler ve yönetim sistemleri geliştirmek ve ticari olarak kullanmak
Araştırma bulgularını yaygın olarak yayınlamak ve sektöre aktif olarak teknoloji transferini sağlamak
Diğer uluslararası araştırma grupları ile bağlantıları güçlendirmek ve işbirliklerini artırmak
Sektörel ilişki ve araştırmalardan elde edilen bilgilerin yayılımı için eğitim ve öğretim programları sağlamak
Sektördeki paydaşları teşvik ederek iş yaklaşımlarını yeniden düşünmelerini ve en iyi uygulamaları anlamalarını sağlamak
Paydaşlara proje yaşam süreçlerindeki iş ihtiyaçlarına göre gelişmiş iletişim ve bilgi kullanımı, artan verimlilik ve değer kazanımı, tüm yaşam varlıklarının etkin dağıtımı ve yönetimi konularında profesyonel danışmanlık hizmeti sunmak
Merkez bünyesinde görev alan araştırmacılar benzer konularda faaliyet gösteren önemli uluslararası araştırma merkezlerine (CIB – International Council for Research and Innovation in Building and Construction, İTÜ Proje Yönetim Merkezi) üye olup ve özellikle çok uluslu araştırma projelerinde ikili ve çoklu ilişkiler ağını da genişletme faaliyetlerini sürdürmektedirler.
Merkezin odaklandığı öncelikli araştırma konuları şöyledir:
Web-tabanlı Bütünleşik Proje ve Yapım Yönetim Sistemleri
Yapım yönetim süreçlerinde Uzman Sistem Uygulamaları
Proje ve Yapım Yönetiminde İnovasyon
İnovatif Yapım Temin Sistemleri
İnovatif Yapım teknolojileri/süreçlerinde Sanal Gerçeklik
İnovatif Bilgi Yönetim Sistemleri
Uluslararası Projelerde İnovatif Stratejik Ortaklıklar
Ulaşım Altyapısı Geliştirmede İnovatif Stratejiler
Organizasyonel Öğrenmede İnovatif Yaklaşımlar
Kültürel Farklılıkların Yönetimi ve Organizasyonel Kültürel Zeka
Entellektüel Sermaye ve Organizasyonel Performans