Conference on "Atatürk and Children" organized at EUL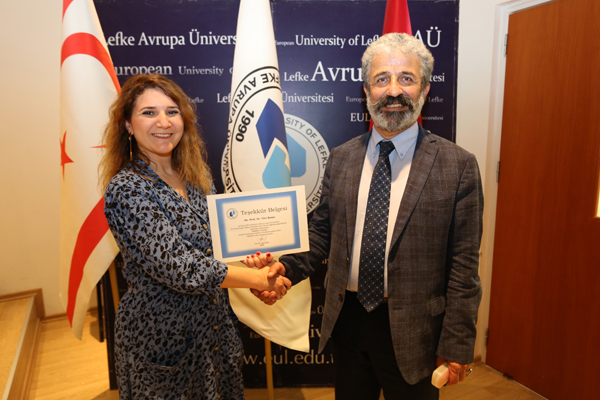 European University of Lefke Pre-School Teaching Department organized a conference on "Atatürk and Children" within the scope of April 23rd National Sovereignty and Children's Day activities.
Prof. Dr. Ulvi Keser, who attended the conference on Atatürk and Children as a speaker, talked about Mustafa Kemal Atatürk's vision beyond the horizon at the beginning of his speech. He stated that Atatürk, the world leader who saw beyond the horizon, always valued children and women and kept them in a special place.  Keser also mentioned the numerous children Mustafa Kemal Atatürk adopted and noted that these children were well-educated, country-loving individuals who became role models for their homeland. For example, Sabiha was trained as a fighter pilot and became Turkey's first female fighter pilot; Ayşe was educated by Atatürk and published many works on Atatürk and Turkish history.
I am sending you as sparks; you should come back as flames!
Keser went on to say that under the leadership of Mustafa Kemal Atatürk, many children were sent abroad to receive education and that they returned home to serve their country. Atatürk emphasized that the young people sent abroad should receive the necessary education there, return to their homeland, and be useful with the words "I am sending you as sparks; you should return as flames".  The conference was supported with many anecdotes and visuals and ended with a question and answer session. Making a statement about the event, Assoc. Prof. Dr. Azize Ummanel said, 'As the preschool teaching department, one of our main goals is to train teachers who are committed to Atatürk's principles and reforms. Mustafa Kemal Atatürk is known for his military aspects and more. It was also meaningful for our students to talk about his relationship with children and the value he gave to them with examples in this conference.