Behavioural dependencies are increasing rapidly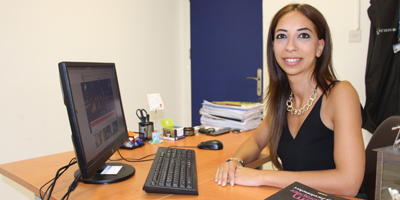 "Mental Health Awareness Day" event was organized by European University of Lefke (EUL), Centre for Social and Cultural Activities, International Student Club and Psychology Club.
Psychiatric diagnostic criteria have also changed due to the prevalence of technology use
Giving information about the event, The Advisor of Psychology Club Assist. Prof. Dr. Cemaliye Direktör said that the event which was held on the occasion of Mental Health Awareness Day, aimed drawing attention to behavioural addictions that have increased rapidly in recent years. Pointing out that with the rapid development of technology, increasing smartphone usage, social media and online games have become an important part of life, Direktör said that "Depending on the prevalence of the use of technology, the diagnostic criteria of psychiatry have changed and substance abuse and addiction, which are among the diagnostic criteria, have been replaced by 'substance abuse and addiction disorders' category and have become behavioural addictions".
The aim was to raise awareness for university students.
Direktör said that repetitive behaviours, deterioration of functionality, alienation from the real world, tolerance development and withdrawal symptoms are among the behavioural dependency criteria in behavioural dependence as well as in substance addiction. Direktör further said that the increasing prevalence of behavioural addictions, especially in adolescence and young adulthood, has made it necessary to raise awareness of individuals about addiction and added that "The aim of the event which was organized by the Psychology Club, was to raise awareness for university students".
Pointing out that in the live sculpture exhibition held in front of EUL Plaza, students of psychology department draw attention to social media addiction, selfitis, smartphone addiction, internet addiction, shopping addiction, eating addiction and gambling addiction, Direktör said that "With the support of the students from the Department of Psychology in English, the event also showed the multicultural structure of the field of psychology. Following the exhibition, psychology students Sultan Acar and Lee-Ann Lowe made presentations about depression, anxiety disorders and behavioural addictions, which are highly prevalent among university students".