"Best Projects" event was held at EUL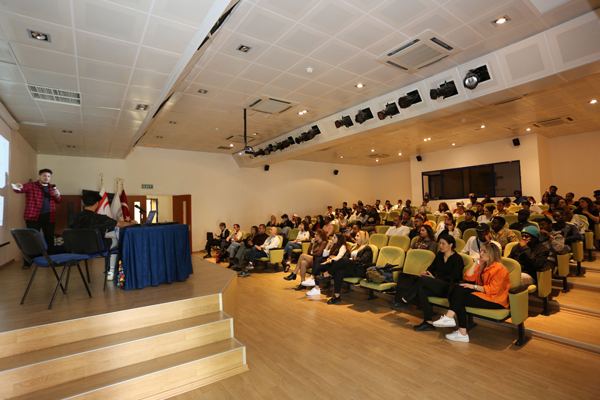 The "Best Projects" event initiated by the European University of Lefke (EUL) Faculty of Architecture was successfully held.
Faculty of Architecture Faculty Member Asst. Prof. Dr. Erçim Uluğ, who provided information about the organisation where the best projects produced in the Architecture and Interior Architecture design workshops were made, made the following statements; Nowadays, people are more interested in speculating about negativity. Unfortunately, it is more common to criticise mistakes and failures. The human brain has a natural tendency to give more weight to negative experiences or interactions than positive ones. Psychologists call this negativity bias. "Our brains are programmed to detect bad things and focus on the threat," says psychologist and author Rick Hanson. In this habit, goodness and success are also overlooked or unnoticed. The "Best Projects" organisation, which has become a tradition at the EUL Faculty of Architecture and Design, set out in 2018 with the idea of appreciating the good and honouring success.
Uluğ stated that the organisation is primarily organised to reward the "A" graded projects created in design studios, and added that 72 projects were presented by students in the event, which has been held 8 times in the last 5 years. Uluğ stated that in addition to these successful presentations, the best project organisation aims to honour successful projects and students, to provide and maintain a professional environment where quality design projects will be shared between faculty members and students, to encourage students to present and discuss their projects in a formal and public environment, to create a competitive environment to encourage students' design progress, and to leave a memory for future generations by creating a comprehensive archive of successful studio projects of EUL Faculty of Architecture.