Chess Tournament held at EUL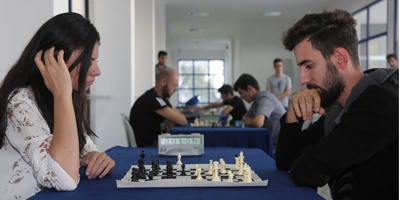 European University of Lefke (EUL) Centre of Social and Cultural Activities and Chess Club organized a "Chess Tournament".    The event, which lasted all day at EUL Sports Hall, aimed to encourage students to play chess, to ensure the cohesion between students and to cheer them up before the visa exams.
The chess tournament, which started with the match of the players among the EUL students, ended with the organization of chess competitions, photo shoots and presentation of trophies.
In the tournament which included 34 students, Abdul Shakoor Nasiri took the first place, Tafadzwa Ellmom Nhundu the second place and Emir Çınar took the third place. Kezban Zurnacı, Director of the Centre for Social and Cultural Activities, presented the cups to the students.