EUL Academician Demirdamar attended the "The Future of Distance Education" meeting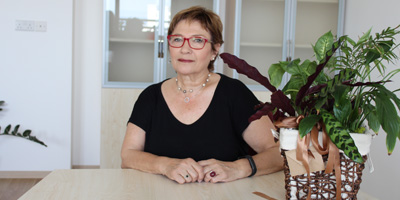 Dean of the European University of Lefke (EUL) Faculty of Pharmacy Prof. Dr. S. Rümeysa Demirdamar attended the meeting on "The Future of Distance Education" organized by Biruni University.
Demirdamar said, "After the first plenary sessions, possible future education and implementation problems and the solution approaches of the faculties were shared," Demirdamar stated that the evaluation of the Future of Distance Education in terms of Pharmacy Faculties was also discussed in the meeting.
In the session which was directed by the dean of Biruni University Faculty of Pharmacy Prof. Dr. Tuncer Değim, Dean of the Faculty of Pharmacy of European University of Lefke Prof. Dr. Rümeysa Demirdamar, after mentioning the Primary and Secondary outputs in Kirkpatrik output measurement used in the measurement of the effectiveness of the programs and contents to be applied in health education defined by Best Evidence Medical Education (BEME) Collabaration and their importance, explained the completely transformation process to distance education in our country as well as all over the world and EUL Pharmacy. He shared how they rapidly transformed education into distance education in his faculty "
Demirdar  stated that "All EUL Faculty of Pharmacy students who are taught in English know English very well and that the European University of Lefke has provided the students with the necessary infrastructure for distance education in the distance education process.