EUL Academician drew attention to equal access to health care as part of Patient Rights Day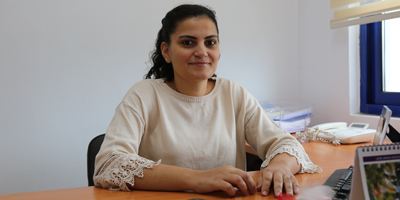 Chairperson of European University of Lefke (EUL) Faculty of Health Sciences Department of Health Management Assist. Prof. Dr. Macide Artaç Özdal shared information on the occasion of "Patient Rights Day".
Özdal said that "Patient Rights are the rights that aim to ensure that individuals in need of benefiting from health services guaranteed by international agreements, laws and similar legislation are entitled to fair use of health services without being harmed" and added that Patient Rights activities takes place in various countries and regions of the world in order to explain the importance of advocacy of patient rights and to raise awareness. Pointing out that 26th of October is regarded as the "Patient Rights Day", Özdal said that "It is aimed to provide information about patient rights and patient responsibilities of inpatient or outpatient patients and their relatives at the mentioned date each year, to visit inpatients, and to provide health workers with training on protection and defence of patient rights".
"Being healthy is the fundamental right of people and public health interventions include the protection and promotion of health. When a person is ill, that is to say that his or her health deteriorates, the provision of effective and quality medical diagnosis and treatment services is defined as the basic patient right" Özdal said. Özdal further said that Everyone has the right to receive services from health institutions and has many rights to regain the basic right to health and listed these rights as; benefiting from preventive health services provided for equal and fair living of people, benefiting from health care services equally without considering any personal characteristics such as religion, language, race, gender, socioeconomic status; being informed about all the services and opportunities that are necessary to improve healthy life and health, choosing the preferred health care facility and changing the institution when the person wants to, requesting oral or written information about the person's health status and the service they receive, receiving health care by keeping private information confidential and protecting privacy; obtaining consent of the patient in case of medical intervention; refusing treatment for various reasons or requesting discontinuity of the treatment; ensuring safety when receiving health care; receiving health care and respectability by showing respect, and compassion; when necessary, making a complaint about the health services received and filing a lawsuit.
Özdal also said that "Because health is the fundamental right of people, people have all the rights mentioned in the preventive-protective, therapeutic or rehabilitative services they apply to in order to benefit from health services more effectively and safely. In this context, it is very important to inform society about patient rights and responsibilities" and underlined that it is everyone's right to benefit from health services equally and with respect to patient rights.