EUL Academician drew attention to the issue of benefiting from health services equally within the scope of Patient Rights Day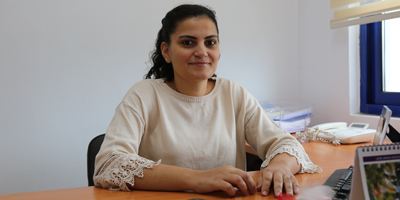 Head of the European University of Lefke (EUL) Faculty of Health Sciences, Health Management Department Assist. Prof. Dr. Macide Artaç Özdal shared information on the occasion of "Patient Rights Day".
Özdal said, "Patient Rights are the rights of individuals who need to benefit from health services guaranteed by international agreements, laws and similar legislation that aim to use health services fairly and not to harm patients." He stated that patient rights activities are being held in their regions. She stated that in order to explain the importance of defending patients' rights and to raise awareness, patient rights activities are held in various countries and regions of the world. Patient rights were first adopted with the Lisbon Declaration published in the 34th General Assembly of the World Medical Association in Lisbon in 1981, and then changed at the 47th World Medical Association Congress, Bali in 1995, and Chile at the 171 Council Session. It was revised and revised in October 2005. Stating that October 26 is accepted as "Patient Rights Day" at the national level, Özdal said, "Ensuring that every year inpatients or outpatients and their relatives are informed about patient rights and patient responsibilities; visiting inpatients; and healthcare professionals are aimed to be trained on protecting and defending patient rights ".
Ozdal, the right to benefit from health services, which are generally provided with patient rights, the right to be informed, the right to choose and change the health institution and its personnel, the right to receive health services while protecting privacy, the right to consent to benefit from health services, the right to receive health services in a safe environment, and when necessary, complaints and litigation. stated that it can be summarized as the right to open.
Özdal said, "Some restrictions can be imposed on the mentioned patient rights in order to protect public health in cases of epidemic diseases that seriously threaten public health, as we experience today. Examples of these restrictions are the postponement of certain surgeries and interventional works, not admitting patients with illnesses that are not of much importance to emergency services, postponing organ transplantation cases, and not providing services to dentistry services for cases other than emergency cases, "she said.
Özdal said, "Since health is the fundamental right of people, people have all the rights mentioned in preventive-protective, therapeutic or rehabilitative services they apply in order to benefit from health services more effectively and safely. In this context, it is very important to inform the society about patient rights and responsibilities. "He emphasized that it is everyone's right to benefit from healthcare services equally and with respect to patient rights.