EUL Academician Meriç discussed the importance of electrotherapeutic approaches in patients with Multiple Sclerosis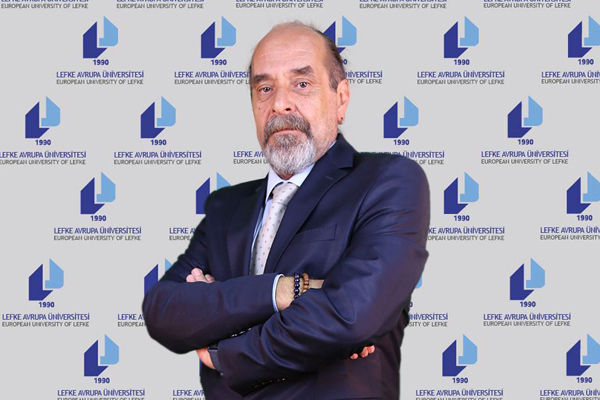 Physiotherapy and Rehabilitation is as important as medication in MS patients
European University of Lefke (EUL) Faculty of Health Sciences, Head of Physiotherapy and Rehabilitation Department Asst. Prof. Dr. Aydın Meriç gave information about the importance of electrotherapeutic approaches in patients with Multiple Sclerosis. Meriç stated that "Multiple Sclerosis (MS) is considered an unpredictable disease as it affects each patient differently. While some patients have only mild symptoms, others may lose the ability to speak or balance, such as 'walking'." and explained that MS is a disease of the protective sheath (myelin sheath) around the nerve wires that carry messages in the brain and spinal cord and continued as follows; It occurs as a result of physical damage to the myelin layer of the spinal cord, which provides information communication between the central nervous system and organs. There are hardened tissues (sclerosis) where the sheath is damaged, this hardened area is called a plaque. These plaques can form in many places in the nervous system and can block the transmission of messages along the nerves.
Meriç, referring to the symptoms of MS, stated that the symptoms can vary greatly from patient to patient in terms of severity and course and that in some patients, different disease pictures may occur one after the other and then full or partial recovery may be seen, so that the symptoms may be different depending on the affected nervous system region.
The effectiveness of electrotherapeutic approaches among physiotherapy approaches used in the treatment of MS
Meriç continued his statement as follows; The clinical use of electrotherapeutic approaches in patients with MS and the absence of any side effects on patients makes TENS one of the first-line rehabilitation interventions. However, the effectiveness and elimination mechanism of TENS on chronic pain or especially neuropathic pain is clear.   Functional Electrical Stimulation (FES) used in patients with MS is helpful in the treatment of drop foot, especially during the swing phase of gait. Many studies have shown that FES is an effective treatment approach to correct foot drop and improve gait in people with MS. At the same time, positive benefits have been reported in the use of FES, such as increased confidence and increased physical activity in people with MS. Systematic reviews and meta-analyses have found clinically significant supportive effects of FES on walking speed in people with MS.
We can summarize the clinical use of electrotherapeutic approaches in patients with MS as follows;
Transcutaneous Electrical Nerve Stimulation (TENS); Pain, Motor function and Neoplasticity (the brain's ability to adapt)
Cross-Sectional Electromagnetic Field Therapy (PEMF); Pain
Functional Electrical Stimulation (FES); Exercise-like effect (physical fitness), Fatigue, Pain, Cognitive effect
Non-invasive brain stimulation (NIBS) and magnetic field therapy; Fatigue
Neuromuscular Electrical Stimulation (NMES); Motor function, Fatigue, Motor effect Postural stability
Meriç concluded, "Physiotherapy and Rehabilitation are as important as medication in MS patients. Symptoms in patients can be prevented as well as reduced with effective physiotherapy, and it increases the self-confidence of many patients. Today, MS has become an easy disease to treat and control with such approaches. Patients with MS should trust the use of electrical agents in their treatment."