EUL Academician Özay discussed the issue of "Exercise in Diabetes Patients"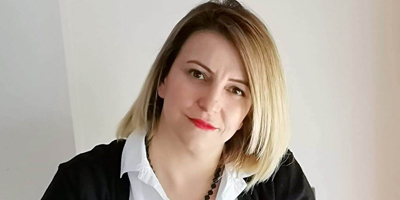 The most suitable aerobic exercise for diabetics is walking.
European University of Lefke (EUL) Faculty of Health Sciences Physiotherapy and Rehabilitation Department Lecturer Asst. Prof. Dr. Zeliha Özay provided information on "Exercise in Diabetes Patients".
"Diabetes Mellitus (DM) is a very common health problem in the world with serious complications. Özay stated that DM is a chronic disease in which the body cannot benefit from carbohydrates, fats and proteins due to insulin deficiency or deficits under the effect of insulin and that requires continuous treatment, "Özay drew attention to the importance of nutrition and exercise therapy along with drug therapy in the treatment of diabetes. Özay said, "Especially in type 2 DM patients, increasing physical activity and regular exercise accelerates the use of glucose by cells and has a lowering effect on blood sugar level." She also stated that by affecting the cardiovascular system positively, it reduced cardiovascular diseases such as hypertension, heart attack, circulatory disorders in the legs.
Diabetics should walk at least 3 days a week
Özay continued her statement as, "The most appropriate aerobic exercise for diabetic patients is walking. However, this walk should not be slow in a showcase watching style, but should be rhythmic and at an appropriate speed to increase the heart's beating rate. The duration should start with 20 minutes and be extended to an hour, and should be done at least 3 days a week. Exercise intensity should be 50% -75% of the maximum heart rate. An individual exercising at the right pace should be able to speak without panting, but his breathing tempo should not be enough to sing. Also, two days a week, free weights and elastic bands should be added to the program in resistant exercises and the muscle strength of the person should be preserved or increased.
People with diabetes should check their glucose level before starting exercise.
Saying that there are some rules that an individual with diabetes should pay attention to during exercise, Özay continued her words as follows; "Before starting to exercise, the glucose level should be checked and it should be ensured that it is in the range of 100-250 mg / dl. Carbohydrates with low glycemic index recommended by your dietician should be taken two hours before exercise. In order to prevent dehydration, attention should be paid to fluid intake during exercise. In order to avoid the risk of late onset hypoglycemia, the liver and glycogen stores should be filled within the first few hours after exercise. If there are signs of sweating, dizziness, palpitations, and fatigue during exercise, you should suspect hypoglycemia and stop exercising and take carbohydrates in the amount recommended by your dietician. Exercise should be avoided in the heat and exercise alone should not be preferred. "
Özay concluded her words by lastly saying, "Exercise, taking all these into account, will increase the quality of life of individuals with diabetes and protect the individual from complications caused by diabetes. For this reason, exercise should definitely take place in the treatment of diabetic patients, "