EUL Orientation Days drew Intense Interest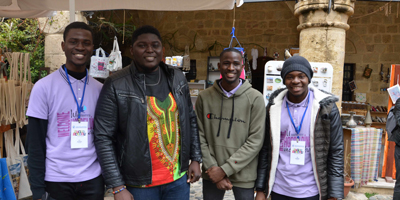 2018-2019 Academic Year Spring Term Orientation Days organized by the European University of Lefke (EUL) Directorate of Internationals Office has been completed with a number of social and cultural events and tournaments which took place in the campus and in the several cities including Nicosia and Kyrenia.
Students participated in football, table tennis, volleyball, billiards, chess and basketball tournaments organized as part of the orientation program. Kezban Zurnacı, the Director of Internationals Office, presented the cups for the students who won the tournament in the night organized in EUL.
During the Orientation Days, detailed information was given to newly registered students by Registrar's Office, Student Affairs, Information Processing Directorate, Accounting Department and Office of Students' Dean. In the seminars, it was aimed to support the process of adaptation to the university and the environment and to help the students to recognize the structure and possibilities of the university.
In the program where the historical places were visited with an intense interest, in addition to the trips to Lefke and the region, the new students had the opportunity to visit the capital Nicosia and Girne which attracts attention with its tourist attractions and to see many cultural riches on the spot and to know the environment.