EUL School of Health Director Prof. Dr. Meral Demiralp made statements on Nurses Day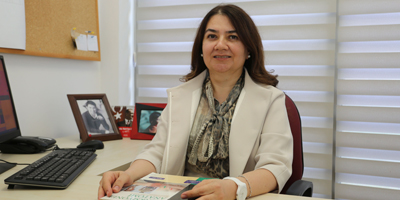 European University of Lefke (EUL) School of Health Director Prof. Dr. Meral Demiralp made a statement due to the "12-18th May World Nursing Week".
Demiralp stated that, in order to underline the important role of nurses in health services and to honor their contributions to society, "International Nurses Day (IND)" is celebrated on May 12th, the birthday of Florence Nightingale, who is considered the founder of modern nursing, every year the day is celebrated around the world.
EUL continues to train well-equipped and competent nurses
Demiralp mentioned that, the International Council of Nurses (ICN) commemorated the day for the first time in 1965, in line with a theme that frames important and priority social health problems every year by ICN; She stated that it is celebrated with events organized during the week, which includes 6-12th May in some countries and 12-18th May in some countries. Nigtingale's collection of data on the morbidity and mortality rates of wounded soldiers during the Crimean War in 1854 and the factors affecting these rates and presenting the results with tables and pie charts, which were an advanced data presentation type for those days, is remarkable in terms of bringing a scientific approach to nursing practices. Emphasizing that, Demiralp added that he attaches importance to the creation of a healthy environment and sanitation in order to ensure the physical and mental well-being of the patients. Demiralp says, "Nightingale's Nightingale School of Nursing, which was opened at St Thomas' Hospital in London in 1860 and is now part of King's College London, is the product of her righteous efforts to make nursing an autonomous profession based on science and research, and is a reformist It reflects her personality."
Demiralp celebrated the day of her students and colleagues by saying that the EUL School of Health Nursing Department continues to train well-equipped and competent nurses with its academic staff, clinical practice laboratories and practice areas.